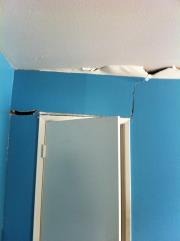 Resolve to save thousands of dollars by preventing foundation repairs.
Dallas , Texas (PRWEB) January 01, 2012
Most homeowners have a long list of things to get done around the house. Very few are more important than making sure the residence foundation is in good shape and not threatened by issues that are easy to fix. The experts at Premier Foundation Repair Inc have some tips on how to get those things homeowners tend to put off for later (http://www.premierfoundationrepair.com/).
After the purchase of the house itself, one of the biggest expense, especially in term of out-of-pocket cost the homeowners may incur is foundation repairs. Taking a pro-active approach to insure the well being of the residence's foundation is economical and the pay off can be tremendous.
"Of all the repairs, checks, things to do around the house that get put off, homeowners resolution should be to take care of the foundation's checklist first" says Ms. Goines, CEO of Premier Foundation Repairs Inc in Dallas Texas.
If the homeowners are pressed for time, they can also contact any reputable foundation repair company and have their expert staff do an inspection in and out of the house. Most of the solutions to put in place are very economical. For example:
1. Homeowners should check the drainage around their residence by making sure gutters and spouts drain away from the foundations.
2. Plumbing leaks under the house foundations are not uncommon. The homeowner can have a plumbing pressure test done to make sure there are no leaks under the slab.
3. The ground moisture around the home's perimeter should remain as constant as possible. Premier Foundation Repairs Inc. recommends periodical use of a sprinkler system and soaker hoses in the summer time but also in the winter time if the weather is dry.
If a residence shows signs of foundation problems, the customer needs to remember that the root cause, most likely a moisture level issue, will need to be addressed in order for the foundation repairs to last permanently.
Premier Foundation Repair Inc has performed thousands of foundation repairs in Dallas and Ft Worth and can evaluate each customer individual situation and unique needs. Premier Foundation Repair Inc in Dallas can be reached at 3767 Forest Ln, Dallas, TX 75244. Telephone (972) 417-0823. Website http://www.premierfoundationrepair.com/
###