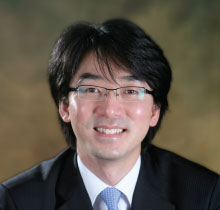 I believe in whole-person approach to medical care. Medical, physical, mental, and spiritual aspects of care are of utmost importance.
Anaheim, CA (PRWEB) January 01, 2012
The Oncology Institute of Hope and Innovation, the leader in providing comprehensive cancer treatment, is celebrating its 18 month anniversary in Anaheim under the leadership of Dr. Daniel Jae Kim.
Dr. Kim, a leader in cancer treatment with accolades in Hematology and Medical Oncology, joined The Oncology Institute of Hope and Innovation as a means to grow his ability to work with patients and their families, in an area that has been traditionally undeserved. "Patients in this area of Orange County were previously commuting either north or south of here to receive care. The Oncology Institute brings a great presence that allows patients and their families to stay close to home and receive superior care."
Dr. Kim grew up in Japan in a Korean household, but most of his life was spent in the Los Angeles area. He earned his undergraduate degree with high honors in Molecular Cell Biology from University of California, Berkeley. He then earned two masters degrees, one from Biola University in cultural anthropology, and another from Dartmouth College in epidemiology and biostatistics. His medical degree was earned from Loma Linda University School of Medicine. This was followed by an internal medicine residency at UCLA – Olive View Medical Center where he was recognized as the most humanistic intern, the most outstanding intern, and the most outstanding resident for two years in a row.
As experts in cancer treatment care and the winners of the 2010 HOPE Award for Practice Excellence in Patient Care, The Oncology Institute of Hope and Innovation is known for their exemplary internal clinical research department, through which 45 active clinical trials sponsored by different pharmaceutical companies are currently available. Offering programs to help patients and families cope with the challenges that are brought on by cancer and striving to optimize their quality of life, comprehensive and realistic treatment goals are tailored to every person's unique needs and decided upon in partnership with the patients and their families.
###