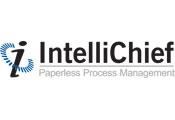 Our ability to provide a simple mechanism to design and produce these custom forms along with the 'off the shelf' Infor LX integration we provide, sets the Infor Formtastic product apart, surpassing all other competition for American Beverage Corporation
Mansfield, MA (PRWEB) January 03, 2012
IntelliChief LLC, the official document management solution provider to Infor and leading provider of paperless solutions for the IBM i (System i, iSeries, AS/400), today announced the signing of their newest client, American Beverage Corporation.
In 1974, American Beverage Corporation introduced a juice product called Little Hug Fruit Barrels, which has been a favorite of kids and parents for over three decades. Recently, the product has been re-launched as a low sugar, vitamin-enriched juice, while still packing the same great taste that kids love. In addition, American Beverage Corporation offers everything from classic mixers to the hottest ready-to-drink cocktails on the market.
American Beverage Corporation recently upgraded their ERP to Infor LX and quickly looked for ways to further improve their use of Infor ERP, which is where their selection of Formtastic and IntelliChief came into consideration. By demonstrating how Infor Formtastic integrates with American Beverage Corporation's ERP, Infor LX, users at American Beverage Corporation will be able to save time while also gaining the ability to create customized forms when necessary.
After Infor Formtastic was suggested to American Beverage Corporation, management reviewed the product, noticing its superior functionality, integration with Infor LX, and value pricing before concluding that the Infor Formtastic product was the best fit. "Our ability to provide a simple mechanism to design and produce these custom forms along with the 'off the shelf' Infor LX integration we provide, sets the Infor Formtastic product apart, surpassing all other competition for American Beverage Corporation," said Michael R. Rooney, IntelliChief LLC Vice President of Sales and Marketing.
American Beverage Corporation was looking to automate their manual forms creation and distribution process. Infor Formtastic was an efficient way to create forms and automatically email and distribute them throughout their organization.
American Beverage Corporation is planning to include IntelliChief document management and document imaging solutions in their 2012 budget.
About IntelliChief
IntelliChief LLC is the leading provider of document management and document imaging solutions for the IBM i (System i, iSeries, AS/400) Enterprise. With decades of expertise in the market and seamless integration with leading ERP software vendors, IntelliChief enables companies of all sizes to go paperless with a typical ROI of less than one year. Users can create, capture, manage, archive, retrieve, and distribute mission-critical documents directly from their familiar ERP screens, eliminating the need for filing cabinets, storage facilities, fax machines, copiers, and paper files. The Formtastic™ trademark is the property of Quadrant Software, LLC.
###