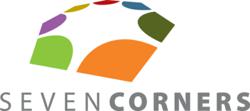 By adding Acute Onset of a Pre-existing condition, for Foreign Nationals, now all travelers have the peace of mind should a sudden and unexpected outbreak of a Pre-existing Condition occur
Carmel, IN (PRWEB) January 03, 2012
Seven Corners is very pleased to announce their partnership with United States Fire Insurance Company and Lloyd's of London on our Liaison International Plan. An Acute Onset of a Pre-existing Condition benefit is rarely covered on your typical visitors insurance plan.
If you are under age 70, you are covered for an Acute Onset of a Pre-existing Condition. Coverage is available up to $15,000 Lifetime Maximum for Eligible Medical Expenses and up to $25,000 Lifetime Maximum for Emergency Medical Evacuation.
"Liaison International is our signature travel insurance product. By adding Acute Onset of a Pre-existing condition, for Foreign Nationals, now all travelers have the peace of mind should a sudden and unexpected outbreak of a Pre-existing Condition occur," states Curt Carlson, Vice President of Sales.
For more information, or to purchase this travel insurance plan, click here.
About the Company
Seven Corners, Inc. is one of the most experienced international travel health insurance, trip insurance, and specialty benefit management companies in the industry. Since 1993 we have provided protection and professional assistance services to millions of international travelers - including U.S. citizens traveling overseas and foreign nationals traveling to the United States. Seven Corners is a member of the U.S. Travel Insurance Association (UStiA) and is a certified General Services Administration (GSA) contract provider. The company is privately held and strategically headquartered just north of Indianapolis in Carmel, Indiana.
###