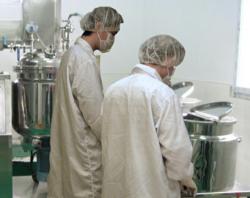 In the industry inundated with products containing toxic chemicals, it is refreshing to see an entire brand that is 100% natural!
Apex, Raleigh, NC (PRWEB) January 01, 2012
January is the month of celebration and gratitude at SKIN all natural™ where consumers will be rewarded with expanded product selections, free samples and deep discounts on their all natural skin care products. These selections are free of chemical preservatives, petrochemicals, synthetic dyes, perfumes and fillers.
Inspired by thousands of years of eastern beauty and wellness traditions and backed by modern scientific research, all products marketed by SKIN all natural™ are 100% natural. "Our Vision is to provide the safest and most effective beauty, health and wellness products to consumers" says Sudhir Shah the founder and CEO. "Our products help people look and feel great... naturally". In addition to general beauty and anti-aging products, SKIN all natural™ also offers natural treatments for skin conditions like acne, eczema, rashes, scars and more.
About SKIN all natural™
SKIN all natural™ is a cosmeceutical brand of Choice All Natural, Inc. a small family business dedicated to providing high quality, plant based and cruelty free alternatives to beauty, health and wellness consumers. Based in Apex, North Carolina, Choice All Natural, Inc. formulates, manufactures and markets 100% natural consumer products. For more information visit http://www.skinallnatural.com.
###