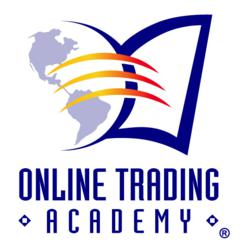 Online Trading Academy is centered on trading education
Calgary, Canada (PRWEB) January 09, 2012
Online Training Academy Canada, will host a live event to teach Canadians how to understand the financial markets. Ron De Appolonia will be providing two days of free professional trading education on Tuesday, January 17, 2012 and Wednesday, January 18, 2012 from 8:30 am to 4:30 pm. These workshops will take place at the Calgary Telus Convention Centre convention hall at 120 Ninth Avenue SE, Calgary, Alberta, Canada T2G 0P3.
De Appolonia, General Manager of Online Trading Academy Canada, will address the following topics at the workshop:

What does the public do to lose money?
How do the markets work?
What do large institutions do to generate wealth?
What are three things an individual must have to generate return?
How to make "buy and hold" work.
Online Trading Academy is centered on trading education and De Appolonia and has hosted numerous trading workshops for hundreds of active traders each year. His classes have covered a diverse range of topics including assets, stocks, options, currencies and futures. This vast experience in various markets provides a unique insight into the challenges traders face, and the tools available to them especially through his clear understanding of trading methodologies. De Appolonia's strength is breaking down trading to its essential elements and getting those elements across to his audience in an entertaining approach. This is what gained him features in the Toronto Star, Globe and Mail, Financial Post, CBS National as well as several online articles.
For more information about or to register for this event, please call 1-866-691-8398.
About Online Trading Academy
Online Trading Academy helps their students by revealing the truth about what it takes to become a successful trader or investor. Their core strategy enables traders to identify market turning points, before they happen, with a high degree of accuracy. Students learn under the guidance of experienced professional traders in a hands-on, learn-by-doing classroom setting. In the Professional Trader course, students learn trading skills and then practice trading live, in the classroom, without paying commissions or risking their own capital by using Online Trading Academy's money. With over 25,000 graduates, Online Trading Academy offers professional instruction from experienced Wall Street professionals, as well as a wide array of beneficial home study materials to supplement classroom study. Online Trading Academy locations include Phoenix, Irvine, Los Angeles, Concord, San Jose, Denver, Orlando, Tampa, Fort Lauderdale, Atlanta, Chicago, Kansas City, Boston, Baltimore, Detroit, Minneapolis, New York City, Secaucus, Charlotte, Philadelphia, Austin, Dallas, Houston, San Antonio, Seattle, Washington DC, Milwaukee, Dubai, London, Singapore, Mumbai, Vancouver and Toronto. For more information, visit http://www.tradingacademy.com.
###