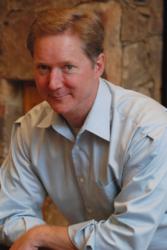 Digital content creators' interest in the cloud, and the mobile access it affords, is surging.
Reston, VA (PRWEB) January 03, 2012
Building on continued success hosting Microsoft SharePoint 2010 in the cloud, hosting pioneer AIS Network today announced that it has also begun hosting SharePoint 2010 for Internet Sites. SharePoint FIS, as it is known, is among several products and services in the cloud that AISN intends to offer to digital content creators this year.
SharePoint FIS empowers creative teams to publish beautiful, interactive external Internet and extranet sites, while dramatically simplifying Web content management and administration.
"For years, AISN has provided its Web development, marketing and creative media clients with fully managed, dedicated hosting for their Web sites, SharePoint Server and SharePoint FIS, and other business-critical applications," said AISN CEO Jay Atkinson.
"Now, digital content creators' interest in the cloud, and the mobile access it affords, is surging. Offering cloud-based SharePoint FIS represents the first of several steps that we will take to expand AISN's cloud hosting services for professionals working in digital content creation fields such as Web development, design, publishing, film, architecture, advertising, marketing and public relations."
Hosted SharePoint FIS is ideal for compliance-focused corporate enterprises, associations and institutions that need to interact with a large number of users via a public-facing Web site. Digital marketers and design agencies, who need to launch multiple Internet/extranet sites quickly and easily, are also making great use of SharePoint FIS.
With network operations centers in the Washington, DC, and Chicago metropolitan areas, the 19-year-old AISN is recognized as a pioneer in managed hosting. Within the last two years, the company has doubled in size and opened a second office.
About AIS Network
AIS Network takes SharePoint to the cloud. AISN clients no longer maintain SharePoint servers in their office, because we secure and care for those servers 24x7x365 in world-class, disaster-resistant facilities and ensure their capacity grows with the client's business. Fully managed hosting is what we do best, and AISN has been delivering it in the form of managed, cloud and applications hosting since 1993. Unlike many hosting companies, AISN, a SSAE 16 Type II-certified organization, personalizes client service at every level, inspiring full confidence that mission-critical data, applications and email are in reliable hands. Visit http://www.aisn.net.
# # #
The names of actual products and companies mentioned herein may be the trademarks of their respective registered owners.