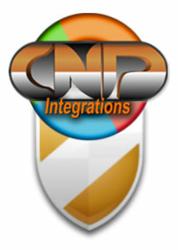 Experts in the field anticipate cyber-crime in 2012 could rise as high as 7000% from 6 years ago.
Boston, MA (PRWEB) January 02, 2012
CNP Integrations (a team of Joomla CMS and Drupal experts found online at http://www.cnpintegrations.com, http://www.joomladesignservices.com or http://www.cnpsupport.com) teams up with Secure Live and Rackspace to provide the best of breed hosting solution for Joomla, Drupal and other open source CMS platforms.
In October 2011, CNP Integrations made the shift to a completely cloud based hosting environment for their clients, dramatically improving support coverage, ease of use and site performance thanks to the RackSpace infrastructure and "fanatical support". They have now combined this with an added layer of cyber security monitoring provided by SecureLive software solutions and their advanced security resource team. As a mandatory integrated feature for all hosting accounts, this will allow CNP Integrations to deliver an even higher level of focused and responsive application support service for Joomla CMS and Drupal. This new strategic alliance will prove to offer the most robust and responsive security monitoring and cloud based hosting environments available in the marketplace. When combined with the CNP Integrations support team, clients of this group will experience the safest and most competent options for meeting and surpassing their content delivery needs while protecting their investments from cyber-crime.
Experts in the field anticipate cyber-crime in 2012 could rise as high as 7000% from 6 years ago. "With this type of rise in cyber crime we are making web security a priority for all of our hosting customers. CNP Integrations' collaboration with the SecureLive team backed by the Rackspace hosting infrastructure we feel will offer the highest level of security, service and technical support available." Says Chris Nielsen, CEO of CNP Integrations.
Stats on cyber-crime over the past 6 years:
2008 - 2009 +22%
2009 - 2010 +56%
2010 - 2011 +726%
2011 - 2012 +2965% at a cost of 216.7 billion dollars
Competitors and disgruntled employees make up over half of the cyber-attacks sources
SecureLive is a leader in proactive web security support. They have shut down over 97,324,551 IP Address from known hackers. Their patented software monitors traffic from across a global network before it gets to your site content and automatically blocks or shuts down known intruders. The SecureLive security team also works closely with the FBI to proactively hunt down and prosecute hacker threats.
Stats from SecureLive of total blocked attacks:
2008 - 98,584 attacks
2009 - 265,032 attacks
2010 - 2,678,244 attacks
2011 - 476,491,943 attacks (current)
"The more we learn about web security these days and the capabilities of hackers, the more we are in awe at how many folks are just not paying attention to the ramifications of not maintaining or proactively protecting their web assets, " continues Nielsen.
In a recent security audit CNP concluded that if you are using PHP based web applications and not protected with a tool like Secure Live (http://www.securelive.net) and other server side security monitoring solutions, hackers can find ways to penetrate the deepest levels of your server environment by installing stealth scripts that allow them to do just about anything they want with your data and any other data stored on the server. Many of these scripts can be buried layers deep in directories that you could never find and could go virtually undetected, allowing the hacker to leverage your server for a variety of exploitations.Technology is advancing rapidly and so are the resources and business intelligence available to the hacking community.
"Since our clients often have sensitive information and invest a lot into their portals systems we have to make security a top priority. This led us to make security monitoring a standard service by actually integrating it into our hosting and support platform," says Nielsen.
Of course, one of the most effective things that can be done to keep the bad guys out, other than server side protection, is to make sure your CMS core files are up to date as well as the third party extensions. If you are using custom integrations or components, you should make sure that you monitor and test the vulnerabilities of the code your developers have used. Often there are so many new threats that it can be a daunting task to keep up on testing and reviewing all of them. However, SecureLive acts like a gate keeper and protects your site through a global network of monitoring systems, backed by a proactive security team.CNP Integrations specializes on providing the proactive maintenance and technical support to reduce risk and optimize your applications.
Core features of our new hosting and security monitoring service include:
· Cloud based scalable hosting environment
· Backed by Rackspace Data centers
· 24/7 Fanatical Application, Hosting and technical support services
· Real Time Hacker Prevention
· Robust Alerting & Reporting
· Law Enforcement Interface
· Patent pending technology: (CST) Continuous Scan Technology
· Live real-time monitoring
· Tested 98% effective against hacking and online theft
· Endorsed by industry experts in independent testing
· Advanced custom user security controls to fit your site
· Blocks intruders before attack through advanced recognition
· Email alerts and text via mobile devices to client and monitors
· Logs all violations and captures attacker signature
· Forwards attacker profiles to proper authorities
· Reduces attacks through systematic banning of violators
Read more about SecureLive FAQs: Click Here
See more articles in our blog; Click Here
To learn more about CNP Integrations visit http://www.joomladesignservices.com, http://www.cnpintegrations.com or http://www.cnpsupport.com
CNP Integrations is known for superior Joomla CMS configuration, consulting, programming and technical support. Now, with this new world class hosting service they are unmatched in the industry for delivering stable secure technology solutions for a variety of Governmental, Commercial and Non-Profit organizations.
###