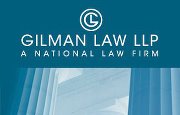 "If you think your Massachusetts employer wrongly misclassified you as an independent contractor, Gilman Law LLP can help!"
Boston, MA (PRWEB) January 01, 2012
Recently, Massachusetts workers in a number of fields have been able to win back wages and other damages by filing independent contractor misclassification complaints against their employer. Massachusetts has some of the strictest laws in the country governing the classification of workers as independent contractors, and provides for the payment of treble damages and attorneys fees in civil suits. Gilman Law LLP is offering free complaint consultations to any Massachusetts worker who may have been misclassified as an independent contractor. If you or someone you know is being wrongly classified as an independent contractor in Massachusetts, it is important that you contact Gilman Law today to discuss your misclassification complaint with one of our experienced employment lawyers. nytimes.com/2010/02/18/business/18workers.html?pagewanted=all
Massachusetts Independent Contractor Misclassification
Independent contractors generally include self-employed workers who are not covered by the tax and wage laws that apply to employees. When a worker is deemed an independent contractor, employers are not required to pay Social Security, Medicare or federal unemployment insurance taxes. The federal FLSA's minimum wage and overtime requirements don't apply to independent contractors, and they are denied benefits under the Family Medical Leave Act and many other protections. In a tough economy, it is easy to see why some companies might be tempted to "misinterpret" or ignore the federal and state laws that cover the classification of employees as independent contractors.
nytimes.com/2010/02/18/business/18workers.html?pagewanted=all
How do Massachusetts courts determine a independent contractor misclassification complaint
To determine whether an individual is an "employee" under the FLSA, courts look to the economic reality of the parties' business relationship as a whole. A worker's status is determined by whether the individual is economically dependent on the business he or she is working for, or, as a matter of economic reality, is actually in a business for themselves. Massachusetts law goes even further, creating a "presumption" of employee status for purposes of the Commonwealth's wage laws and requires businesses to meet a strict three-part test to overcome this presumption. That test requires that:
A worker must be free from control and direction in performing the service. In other words, it is up to the independent contractor to decide when to work, how to work and where to work.
Services provided by the independent contractor must be outside of the usual course of the employer's business.
The worker must be in an independent trade, occupation, profession or business.
boston.com/jobs/employers/hr/hrcolumns/2011/02/massachusetts_independent_cont.html
Massachusetts courts have been interpreting the state's independent contractor regulations very broadly. For example, one court recently found that exotic dancers who worked at a strip club were integral to the business of the club, and were therefore employees. Massachusetts courts are increasingly finding that workers such as truck drivers who deliver products or packages for the company are employees.
If a Massachusetts employer is found to have violated the state's independent contractor law, they may face criminal penalties, including fines and imprisonment. Civil penalties are significant and include treble damages and attorneys' fees. The misclassified employer may also be eligible for any wages (including overtime) and benefits he or she would have received as an employee, including holiday pay, vacation pay, and any other employee benefits.
mass.gov/ago/doing-business-in-massachusetts/labor-laws/massachusetts-independent.html
Legal Help for Victims of Massachusetts Independent Contractor Misclassification
Massachusetts workers illegally classified as independent contractors may be entitled to significant damages, back wages and benefits. If you think your Massachusetts employer wrongly misclassified you as an independent contractor, Gilman Law can help. For a free evaluation of your case, please click here or call Toll Free at 1-888-252-0048.
###