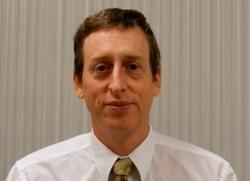 Addicts live in a culture of fear of narcotic-withdrawal. Too much of narcotic treatment incorrectly reinforces that fear, immobilizing patients in treatments longer than needed.
Boston, MA (PRWEB) January 16, 2012
Dr. Randall Bock has conducted a new study in which narcotic-detoxification patients were asked to respond to the level of discomfort detoxification created. According to patients' own observations, gradual (<3.5 months) tapering of replacement-narcotic (Suboxone) resulted in no net increase of withdrawal-related symptoms of discomfort, week after week, despite lowering doses. Symptoms were reported as minimal and tolerable, and were comfortably managed.
Dr. Bock's study of patients is of particular interest: showing that gentle tapering can bring narcotic detoxification to a completion point of sobriety -- as it avoids, even by patient's own estimations, discomfort. The results of this study may rekindle a debate regarding best practices as implemented by long-term detoxification treatments.
Methadone treatment programs, for example, provide daily and regulated doses of methadone to keep clients addiction/withdrawal symptoms at bay. A conflict may arise in that both addicts and treatment centers can be reluctant to reduce doses in order to avoid anticipated physical discomfort. Dr. Bock's study provides evidence to support complete detoxification over a much shorter period of time with minimal withdrawal symptoms.
###