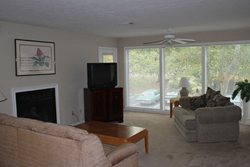 Atlanta, Georgia (PRWEB) January 08, 2012
The Arches Recovery Residences is a community of individuals in recovery who want to live in a sober environment and who care about your recovery.
The Arches is an Atlanta sober living community committed to offering its residents the benefits of a safe, high quality, clean & sober environment. Our residents are men & women focused on their recovery and living in a community of like minded people.
Our goal is to help individuals in recovery maintain a healthy lifestyle as they move into more responsible areas of every day life. Supporting each other through these events helps us all to continue to develop as productive members of society and thrive in our surrounding community and families.
The Arches residents are monitored to ensure that the sober living environment maintains its structure and remains clean & sober.