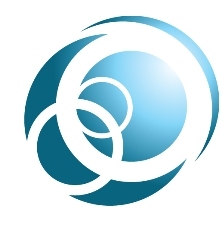 It's a fantastic feeling seeing first hand that the products Oracle Digital offers our customers, changes lives. Every week we hear stories from our customers where they have made substantial increases to their bottom line
Perth, Australia (PRWEB) January 02, 2012
SEO Company Oracle Digital announces their planned expansion into several Australian Eastern states including Queensland, New South Wales, and Victoria. This comes after a hugely successful year for their mainly Perth based customer base.
SEO (search engine optimisation) is a hot topic right now, and with the number of Australian's turning to the Internet to review and purchase goods and services, it makes perfect business sense for companies and business to include an online marketing approach to their overall marketing plan.
Oracle Digital's Head of Business development James Corby says, "We are seeing more and more of our customers improving their revenue streams when they go online. Get the right traffic to your website and it is going to convert. That is why SEO is such a powerful strategy to employ."
The SEO Company is no stranger to expanding their customer's business reach in Australia and not to mention various other parts of the globe. Corby explains, "Our Company has been supplying our products to many corporate and ecommerce customers in Canada, the UK, Asia and North America for some time now, and so we felt it was now the time to push out to Australia's Eastern states."
There has been a huge uptake of SEO Company products over the last several years in Australia, and those businesses that have been quick to adapt to this marketing technique have been reaping the rewards. Traditional bricks and mortar local businesses are also getting in on the action, and many whom were in financial trouble, have now turned a corner and are back in the black thanks to the Internet.
Corby states, "It's a fantastic feeling seeing first hand that the products Oracle Digital offers our customers, changes lives. Every week we hear stories from our customers where they have made substantial increases to their bottom line. It's personally extremely satisfying knowing that what we do makes such a difference."
With the decline in traditional print media and the uptake of online marketing services such as what Oracle Digital offers, it's no wonder that they have been so successful.
Oracle Digital will be expanding their product and package options into New South Wales, Victoria and Queensland early in 2012. For further information please contact James Corby on 1300 899 851.
###