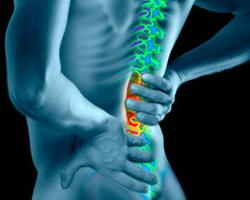 Say Bye Bye™ to your back pain forever
Toronto, Canada (PRWEB) January 02, 2012
My Pain Bye Bye™ is a revolutionary new product that truly is the best solution for all types of back pain with absolutely no side effects. There's a special January sale going on right now - check out the new special price at http://www.mypainbyebye.com.
A lot of people suffering from back pain unknowingly do things that can aggravate their situations. For lower back pain, make sure that it is addressed before the situation gets worse by being aware of these common back pain mistakes.
1. Ignoring back pain for too long. Although it is true that lower back pain can improve and get better on its own after a few weeks, it doesn't mean that attention shouldn't be paid to it. If experiencing prolonged pain or reoccurring episodes, stop ignoring it and have it diagnosed and treated properly.
2. Undergoing a surgical procedure too soon. There are a lot of people who see spinal surgery as the fastest way to treat their back pain. That's pretty drastic and most often unnecessary. It is better to try all non-surgical alternates first to determine the root cause of the problem and correct that first. Often surgical procedures do not address the root cause of the pain and surgeries have to be repeated numerous times because the root cause is still creating a problem.
3. Keeping the body still for too long. This is probably the most common mistake many back pain sufferers commit. Most practitioners will recommend rest of at least 1 or 2 days, so the body can heal and recover. But resting for too long without any physical activity can just worsen the pain during an attack. By maintaining the flexibility and strength of the back and other supporting structures can help support your spine better. It can also help speed up the healing process and reduce the risk for injury or pain. Our normal daily activities may not always include the abdominal and back muscles, that's why there are specific exercises designed to stimulate these areas.
4. Ignoring good nutrition. Many people are surprised to find out how much good nutrition can help alleviate back pain. In fact just hydrating the body with enough fluids can, for some people, get rid of the back pain permanently!
Always remember that back pain can be different for each individual, so it is important that you treat your back pain in time, without any delay. See how My Pain Bye Bye™ can help cure back pain and is helping millions of people around the globe. Visit My Pain Bye Bye™ for more details.
# # #