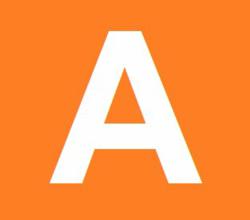 Discover what is the most popular around the web with a single click!
(PRWEB) January 03, 2012
It is official: Science.alltopics.com became the number one news and information source for people who want to know the latest scientific and creative news of the week, the day, even last few hours. No matter if the reader should be a scientist, a chemist, a physicist, a laboratory worker or just a plain layman in the field, Alltopics.com is the finest resource for finding the most popularly ranked articles and news flashes in the world of the laboratory.
Today Science.alltopics.com has all the current science information all in one location, gathered from thousands of internet sources. The website accumulates postings from every variety of social network including GooglePlus, Facebook and Twitter, to get all the current scoops on scientific endeavors. If a reader wants to find out new Earth-like planets astronomers just discovered, or the health benefits of birds singing, or the possible end of the Frankincense tree as a species, Science.alltopics.com is the place to find it.
Browsing Science.alltopics.com will give readers immediate and free access to current science news and information on ecology, health, astronomy, chemistry and physics, and the breaking stories that occur 24/7/365 throughout the world and throughout the World Wide Web. The Alltopics user can be guaranteed that he is seeing up to the minute news flashes, captured as soon as they hit the web, ranked by the number of "likes" they achieve, and proudly displayed on a one-website-fits-all gathering place for information and knowledge.
Alltopics is sure to give the reader such right-away news as why he should call the Hall and Oates emergency line right away, why Jupiter may be liquefying, what new launch is going into space and why teen girls may not be safe even if they take the morning after pill. Every breaking story is scanned for its relevance and all put under one heading. For sheer convenience, this system can't be beat—it would take hours to Google all the information Alltopics puts in one sub-heading.
Alltopics.com is a daily "all-in" news and information website that offers the best news, and the most popular scientific postings from all over the web. It's the reader's choice which to investigate, because Alltopics puts it all right at his fingertips. Scientifically perfect!
# # #