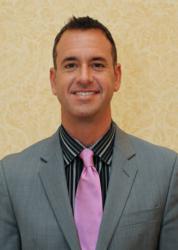 This partnership will also increase opportunities for growing both The CFO Alliance's and the FT's community of internationally-minded business professionals
New York, NY (PRWEB) January 31, 2012
With the shared mission to provide finance leaders from around the globe with leading information, analysis and connections that they need to make confident decisions and drive performance, The CFO Alliance has announced a Development Partnership with the Financial Times for 2012.
As global finance faces challenges and opportunities resulting from ongoing volatility, and uncertainty tempering the economic, job, and capital markets in 2012, this timely partnership will provide business leaders with a unique and efficient information-sharing platform.
Fourth quarter 2011 studies indicate that CFOs expect their company growth to remain stagnant in 2012. A GE Capital study shows that 55 percent of CFOs think their industries will neither grow nor contract in the next year. This is not the expeditious economic turn-around hoped for by financial executives, but as they continue exploring solutions to achieve recovery, this strategic partnership will provide the information and collaboration needed to press onward.
"Through our partnership with FT.com, one of the world's leading news and information sources, which will provide finance leaders with an efficient and compelling platform to share knowledge, resources and experiences, we are doing our part to promote a healthier and more vibrant global business climate," says Nick Araco, Jr., CEO and president, The CFO Alliance. "This partnership will also increase opportunities for growing both the CFO Alliance's and the FT's community of internationally-minded business professionals."
About The CFO Alliance
Established in January of 2008 to promote connectivity through a professional community of over 2,800 leading financial executives, The CFO Alliance brings together the experience, knowledge, and collective wisdom of peers, subject matter experts, and academic authorities to enable senior financial leaders and decision-makers to be more effective and act with greater confidence throughout their career. By fostering relationships among those with common objectives, interests, opportunities, and challenges, financial leaders can make long-term investments in their companies and their careers through sharing expertise and gaining confidence in their roles. Based on the success of the initial Philadelphia-based chapter, the CFOA has established a national expansion, with a current presence in 12 U.S cities. For more information, please visit http://www.theCFOAlliance.org/about or follow The CFO Alliance Community on Twitter: @theCFOAlliance
###