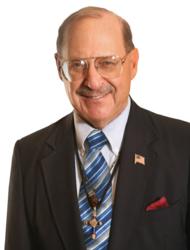 From a historical perspective, Dr. Wallach is to be regarded as one of the first practitioners, if not founders, of epigenetics, a new scientific discipline that investigates heritable alterations in gene expression."
San Diego, CA (PRWEB) January 02, 2012
WHAT: Dr. Joel Wallach will accept the Klaus Schwarz Medal and provide an overview of his work in mineral research.
WHEN: January 5, 2012, 10 a.m. – 2 p.m. E.S.T.
WHERE: Courtyard by Marriott, 3400 Creek Pointe Drive, East Point, GA 30344. Telephone: 404-344-4414.
WHY: Cystic fibrosis (CF) is widely known as the second most common, life-shortening inherited disorder of children in the United States, after sickle cell anemia. In 1978, as a researcher at Emory University Yerkes National Primate Center in Atlanta, Dr. Wallach was the first to observe pancreatic lesions in inadequately-fed rhesus monkeys identical to those found in human cystic fibrosis patients. This suggested that some forms of CF could be the result of selenium deficiency, and that some forms of CF might be preventable.
The Klaus Schwarz Medal, awarded by the International Association of Bioinorganic Scientists, Inc., recognizes the significance of Dr. Wallach's discovery and its potential to benefit many.
# # #