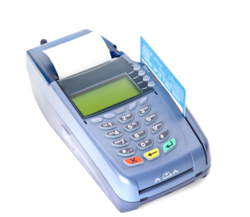 In uncertain economic times, the last thing a business needs are unexpected charges, surprise penalties, or a lack of support, all of which are all too common in the merchant services industry
Fort Lauderdale, FL (PRWEB) January 05, 2012
The leading credit card processing for small business review site, RateCreditCardProcessing.com, which lets real users review and recommend merchant account services has updated its company recommendations to reflect real user feedback. After aggregating consumer feedback from 2011, the site is displaying its recommended companies beginning January 1, 2012.
The website is the leading internet consumer review resource allowing actual customers to rate processors on features such as overall cost, discount rates, support and ease of use. Additionally visitors are encouraged to share their experiences with the companies to help other business owners avoid hidden fees, bad service or other negatives that are not initially advertised.
"New businesses looking to build a solid foundation for growth, do well to set a solid foundation with a low cost solution to accept credit cards that provides adequate support and makes the process secure and easy," said Greg Wong, merchant review specialist from the site.
Businesses interested in accepting credit card payments must typically must find a company that will help enable the transaction process in a secure manner. Companies such as iTransact, Merchant Warehouse, Authorize.net, Paypal and others offer a range of services varying from 3rd party transaction processing, merchant accounts and terminal solutions that can be needed to accept payment by credit card.
"In uncertain economic times, the last thing a business needs are unexpected charges, surprise penalties, or a lack of support, all of which are all too common in the merchant services industry," added Wong.
The site provides a number of tips to help business owners avoid unnecessary fees and provides guides in addition to the user reviews to help consumers make the most informed decision possible when choosing to work with a new processor.
The site remains an impartial aggregate of consumer feedback, allowing users to rate and determine the best credit card processing services. Visitors are encouraged to share both negative and positive reviews in order to help the next new business start up make the best decision for their needs.
About RateCreditCardProcessing.com:
The leading online merchant services review site that lets real people decide which companies offering services to accept credit card payments are the best. Read real reviews that cut through the hype and get the true experience you can expect with the merchant account provider you are considering.
Contact:
Greg Wong Merchant Account Expert
http://www.ratecreditcardprocessing.com
(954) 247-4398
# # #