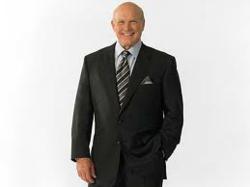 Franchising is a great way to expand our economy according to the producers of "Today in America with Terry Bradshaw".
Coral Springs, FL (PRWEB) January 03, 2012
The producers and directors at Today in America are proud to announce a special series on the growing trends of franchising for the 2012 season titled, "Franchising For Dollars."
But how does a prospective franchisee get started? Today in America hopes to shed some light on the subject by providing insight from an educational standpoint through this innovative three-part series. Segments will include an inside look into unique franchise concepts that will teach viewers:

Advice on choosing the right franchise
Unique, Emerging & Timely Franchise Concepts and Opportunities
Franchise fees and capital requirements
Advice on franchise financing
Franchisor/franchisee relationships
Non-compete clauses and other important legal issues
The latest news on the newest trends in franchising
These are just a few of the topics that will be featured in this special informative series. Today in America Terry Bradshaw will feature select franchises and their owners and operators who will give their experience in their industry.
There are over 5,000 franchise systems in North America, today. To individuals seeking to purchase their own franchise for the first time, this can be very overwhelming. It is the goal of the producers and directors of Today in America to produce a series that is educational and informative, to help guide first-time franchisees through the process, as well as provide some insight to veteran franchise owners.
To be considered for this Today in America TV opportunity please contact
Evan Golden either by email at egolden(at)us-media(dot)net 954- 671-1075.
###