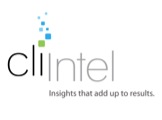 If there is one thing that the folks at Cliintel can tell you, it is that keeping the 'love' with your existing clients is a much more solid business proposition than business leaders might realize
Denver, CO (PRWEB) January 03, 2012
Since 2004, the folks who brought you BATMANN Analytics (now Cliintel) have been recognized in the Business Intelligence industry for helping customers solve the mysteries of customer retention. As BATMANN Analytics continued expanding into new markets, the company realized its name was shifting focus away from the proven solutions they have developed for their clients.
"While we are already known and respected in some key industries for our work and results, our expansion was being curtailed by the perception of our name in markets where we were not as well known," said Richard Batenburg, Cliintel Chief Executive Officer. "You can only imagine the comments that arise after we introduce ourselves as BATMANN, so we decided a change was needed."
Early on, BATMANN Analytics (now Cliintel) recognized the cost of losing customers, the significant dollars associated with acquiring new customers and the need for companies to embrace a customer-centric philosophy in order to remain competitive. This customer-centric philosophy is what has driven BATMANN Analytics continued growth – and what inspired its new name.
The new name, Cliintel, not only represents the company's commitment to its own clients' success and the success they have with their clients, but also the customer-centric intelligence that is delivered through Cliintel's technology platform. By using Cliintel, companies can improve and track customer experiences by making smart and incremental decisions based on pre-set, prioritized actions.
In recent years, corporate bottom lines have focused on cost cutting and new customer acquisition, but there is a more effective philosophy: love the one you're with. "If there is one thing that the folks at Cliintel can tell you, it is that keeping the 'love' with your existing clients is a much more solid business proposition than business leaders might realize," said Batenburg.
About Cliintel
In a world that sees the cost of acquiring new clients to be five times more expensive than keeping existing clients, Cliintel's mission is to help its clients keep their existing customers and save their organizations millions of dollars. Using a software/SaaS (software-as-a-service) model combined with consulting services, Cliintel provides the analytics, insights, recommendations and measurement platform necessary for its clients to become more customer-centric and achieve measureable improvements in customer service and retention. Learn more at http://www.cliintel.com.
###