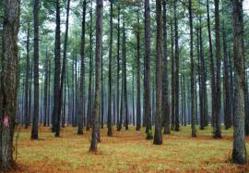 Forestry @ Life-Sciences.net
(PRWEB) January 04, 2012
The Forestry Sciences Social Network Life-Sciences.net features the latest scientific publications in the basic and applied life and earth sciences including biology, agriculture, forestry, the environmental sciences, and the health sciences. It currently contains 993,973 articles submitted by 10,568 members. The Forestry Sciences category of the website covers the cultivation, maintenance, and development of forests. This section currently contains almost 27,000 articles. A great part of these contributions derive from nearly 30 international scientific journals covering this discipline.
One of the latest inclusions covers characterization of wood-based molding bonded with citric acid. While using only citric acid as an adhesive, the authors studied the mechanical properties, water resistances, thermal properties and chemical structure of wood-based moldings. Wood powder obtained from Acacia mangium was mixed with citric acid under certain weight ratios, and each powder mixture was molded using two types of metal molds. The modulus of rupture and the modulus of elasticity values of the wood-based molding were 35.8 MPa and 5.4 GPa, and the maximum impact strength was 0.94 kJ/m2. Water resistance increased with increasing citric acid content, and good resistance to boiling water was attained. Thermal properties decreased, however, at high citric acid content. The authors conclude that citric acid brought about good adhesiveness for fabricating wood-based molding.
Another article deals with radial variations in the anatomical characteristics and density of the wood of Acacia mangium of five different provenances in Indonesia. The authors examined anatomical characteristics and density of wood in 23-year-old Acacia mangium trees in Yogyakarta, Indonesia. While anatomical characteristics such as fiber wall area, fiber wall thickness, fiber diameter, vessel lumen area, vessel diameter, vessel frequency and wood density did not differ significantly among provenances, lengths of wood fibers near the pith and the distance from the pith of the boundary between juvenile and mature wood differed significantly among provenances and wood density was strongly correlated with the area of fiber walls. The authors suggest that Sidei and Daintree might be appropriate Indonesian provenances for the Acacia mangium tree-breeding programs that are aimed at improving wood quality, because these provenances are associated with longer initial wood fibers and narrower juvenile areas than the other provenances studied.
The Life Sciences Social Network Life-Sciences.net was established to discover and share scholarly and popular content in the basic and applied life and earth sciences including biology, agriculture, forestry, the environmental sciences, and the health sciences. The site currently features 993,973 articles submitted by 10,568 members.
While the very latest Forestry Sciences content is rarely older than a few minutes, the front page of Live-Sciences.net usually presents stories submitted ca. 20-60 minutes ago. All categories including that of Forestry feature RSS Feeds. The site's own search function enables users to search for specific content. For every story displayed, this search functionality automatically suggests up to 10 related articles which are displayed sorted by relevancy.
The site newly provides an Life-Sciences.net portal for mobile viewing at m.life-sciences.net. Life-Sciences.net maintains the increasingly popular Twitter account @Life_Sciences_ which currently features 91,346 tweets and 1,296 followers. The Biology category is represented by Twitter's @ForestryMag featuring 2,840 tweets and 63 followers.
###