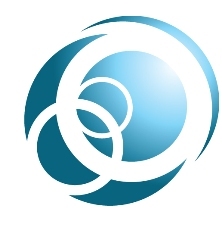 The shortage of personal in the WA mining industry is stopping the state from moving ahead at full steam. We have adapted some of our products so that these mining companies can take advantage of the Internet to fulfil these vacant positions
Perth, Australia (PRWEB) January 04, 2012
Perth SEO Company Oracle Digital have created a range of new product offerings that are suited to mining and resource companies wishing to broaden their online marketing endeavours. This has come from strong interest from the resource sector.
SEO, or search engine optimisation is in hot demand from both those resource companies looking for investors, or those looking to recruit suitable staff from across Australia. With the shortage of qualified professional and semi skilled workers, many companies are turning to the Internet to attract a work force.
Oracle Digital's Head of Business development James Corby explains, "The shortage of personal in the WA mining industry is stopping the state from moving ahead at full steam. We have adapted some of our products so that these mining companies can take advantage of the Internet to fulfil these vacant positions."
This Perth SEO Company is no stranger to the mining industry, with each of the managing directors coming from a mining background. This first hand knowledge has allowed the company to have a deep understanding of exactly what is required.
The skills shortage in the Western Australian mining community has been a constant struggle for many junior and blue chip mining companies for several years now, and many of these companies spend massive amounts of time and money looking for talent. For some time now it has been the role of the specialised recruitment companies to deliver suitable candidates, although now an SEO Company like Oracle Digital can help push the economy along.
Corby goes on to say, "This is giving a lot of power back to the mining and resource companies. For many of them they are relying solely on recruitment companies whom are not taking advantage of the Internet to its full potential. We have a fantastic solution that will really help fill some gaps."
All over Australia and indeed throughout the world, thousands of people are searching for mining employment opportunities. With the long standing skills shortage there now exists great opportunity for mining and resource companies.
The new product range that Oracle Digital has released are available to any mining company looking to expand its recruitment reach. Oracle Digital is a Perth based technology and SEO Company and have a very successful track record for their customer base. To find out more about their products and packages, please call them on 1300 899 851.
# # #