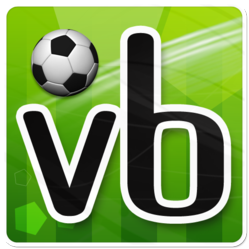 There are hundreds of millions fans around the world who wish they were in the stadium. Vubooo is the virtual stadium for football fans.
(PRWEB) January 07, 2012
Android users around the world can now follow their favorite football club in a new and exciting way. Vubooo virtual stadium brings the pitch to fans' phones and tablets, and unites them in football fandom. Real time alerts, messaging and on-line integration with other social networks means fans can interact as the action unfolds. Vubooo is a must have app for football fans everywhere.
"While there are tens of thousands of football fans in the stands, there are hundreds of millions around the world who wish they were in the stadium. Vubooo is a virtual stadium that enables the engagement of football fans by allowing them to take an active part in supporting their team during the match," said Itav Topaz, who co-founded Vubooo with his partner Alon Har-Tal. "We designed Vubooo to answer the needs of many football fans around the world, just like Alon and myself, who live far away from their teams and wish to share their devotion with fellow fans."
Users identify their favorite team and set up real time alerts. But Vubooo doesn't simply inform about the match events; by integrating with popular social networks like Twitter and Facebook, Vubooo fosters fan reactions as well. The App encourages fans to cheer, shout and express their feelings about match events as they happen.
Vubooo app was designed with a strong focus on usability and user experience. Its unique design makes Vubooo one of the most colorful applications among real-time football apps in the Android market. It is also the fastest app for receiving real-time notifications of match events and statistics. Each event is followed with an exclusive social indicator to reflect the most popular opinion among all the team fans worldwide.
About Vubooo
Vubooo is a privately held company founded in 2011 by Itav Topaz and Alon Har-Tal, tech geeks and devoted football fans. Vubooo's free mobile application allows football fans to take an active part supporting their teams during match time.
Vubooo is now available on Android Market: https://market.android.com/details?id=com.sabakat.vubooo
For more information about Vubooo visit: http://www.vubooo.com
Contact
Itav Topaz, Co-Founder & CEO
info(at)sabakat(dot)com
+972-54-6655749
###