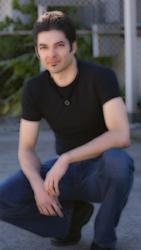 How To Be Confident With Women: Secrets Revealed In New Report
San Mateo, CA (PRWEB) January 10, 2012
Confidence is something that can be learned, Carlos Xuma says in a recent report.
In a new report, Xuma reveals some sure-fire techniques for men to boost their confidence levels.
Here's the first tip Xuma shares in his report on how to be confident with women: men must first sit down alone and do a fearless inventory of themselves.
"Often men don't understand where insecure behavior stems from," he says in his report. "Sometimes it takes sitting down and listing strengths and weaknesses in order to find what is holding a man back from being the confident player he can be."
Men should not only take a fearless, honest inventory of their attributes and negative traits, but they should also list ways that those characteristics both help and hinder them, Xuma says.
"Once a man knows what might be holding him back, his next step is to make a game plan to overcome these limitations," Xuma says. "Recognizing what is holding him back, brainstorming ways to change this, and achieving these goals is key."
In his new report revealing techniques on how to build confidence with women, Xuma explains and teaches men that goal setting is an important aspect of self-confidence.
"A man needs to set goals and accomplish them to feel a sense of worth and pride," he says. "Many people have met the poor little rich guy or girl who never had to lift a finger to do anything their entire lives. These people are some of the most insecure people to walk this earth. Setting goals and achieving accomplishments is a key part of developing confidence."
For instance, a man might be shy with women because he has a stammer or fear of speaking in public. Something as simple as taking a speech class or joining a group that focuses on public speaking can help him overcome this.
"Men who truly want attract women confidence realize that it takes effort on their part," Xuma says. "It's not going to happen overnight, but when it does, that confidence should stick around for the long run. Confidence is something worth attaining whether or not a woman is involved. It makes for a quality life."
Xuma has spent years teaching hundreds of men flirting tips for guys and has been a dating expert and attraction adviser for more than 10 years. He has appeared on ABC and CBS television, as well as Playboy radio. He's the author of The Bad Boy Formula, Secrets of the Alpha Male, the Girlfriend Training Program, and numerous other books and articles. He has also been recognized for his work sharing dating advice for men and helps them learn how to be confident with women.
For more information, visit Carlos Xuma's website at http://www.carlosxuma.com
# # #