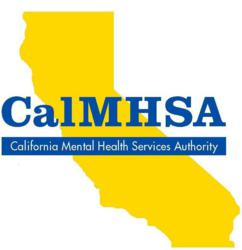 "The Entertainment Industries Council and its team will have a significant impact on the mental health of California residents now and for generations to come."
CalMHSA Board President
Wayne Clark, PhD.
Los Angeles, CA (PRWEB) January 03, 2012
The Entertainment Industries Council, Inc. (EIC) is leading a team of communications and community outreach professionals who will bring together the creative community, news media, and mental health stakeholders throughout California in an innovative three-year program that will shift public attitudes to end discrimination against people with mental, emotional, and behavioral challenges and encourage individuals to seek mental health services before problems become crises.
The voter-approved Mental Health Services Act (Prop. 63) funds the program administered by the California Mental Health Services Authority (CalMHSA) as part of nearly $130 million in Prevention and Early Intervention Statewide Initiatives intended to reduce stigma and discrimination, prevent suicides, and improve student mental health.
"The Entertainment Industries Council and its team will have a significant impact on the mental health of California residents now and for generations to come," said CalMHSA board president Wayne Clark, PhD. "The effect of this and other California Mental Health Services Authority programs could mean up to a 50% reduction in health consequences over the next 10 to 20 years."
"We know through our past work that the creative community has demonstrated an ability to help change attitudes about people who experience mental health challenges and encourage them to overcome the barriers they face every day that keep them from seeking help," said Brian Dyak, President, CEO and Co-founder of EIC. "We're excited to bring the industry together with news media and mental health stakeholders for targeted programs in the diverse communities of California that can really reach people and make a difference in their lives."
An important part of the program provides writers and producers of movies, television, and other entertainment with the information they might need to create accurate portrayals of characters with mental health issues that can help to minimize misconceptions and stereotypes.
EIC will also work with both news media and mental health stakeholders to encourage news stories that help separate myths from facts about mental health—and provide positive stories of people seeking help.
In addition to targeted programs in three urban areas in the state, EIC will initiate outreach efforts in rural, minority, and other diverse communities.
The firms joining EIC on the program—designed to leverage an up-front investment that will pay off with sustained cost reductions over many years in health, social services, education, and criminal justice programs—include:

Reingold—a communications and marketing firm with a 24-year track record of strategic communications, change management, and leadership mobilization for clients in every sector.
PEERS (Peers Envisioning and Engaging in Recovery Services)—a consumer-run organization that promotes wellness for people with mental health concerns and their families.
Fischer Communications—a company specializing in social marketing, public and community relations, and strategic communications campaigns for nonprofit groups, public health departments, and government agencies.
Hispanic Communications Network—the leading producer and distributor of educational and informational media serving U.S. Hispanic communities.
Chapman University—will provide evaluation services led by Lisa Sparks, PhD—a highly regarded teacher-scholar in the areas of communication and health—to measure outcomes from the program.
Funded by the voter-approved Mental Health Services Act (Prop. 63), the program is one of several Prevention and Early Intervention Initiatives implemented by the California Mental Health Services Authority (CalMHSA), an organization of county governments working to improve mental health outcomes for individuals, families, and communities. CalMHSA operates services and education programs on a statewide, regional, and local basis. For more information, visit http://www.calmhsa.org.
About Entertainment Industries Council
EIC, a non-profit organization, was founded in 1983 by leaders of the entertainment industry to bring the power and influence of the industry to bear on communication about health and social issues. The organization is considered to be the chief pioneer of entertainment outreach and one of the premiere success stories in the field of entertainment education. EIC provides information resources for entertainment creators through innovative and time-proven services and methods of "encouraging the art of making a difference" from within the entertainment industry. EIC produces the simulcast national television special PRISM Awards Showcase which addresses accurate portrayals of prevention, treatment and recovery from drug, alcohol and tobacco use, and mental health concerns. The organization also produces the S.E.T Awards, honoring positive and non-stereotypical portrayals of science, engineering and technology.
EIC also addresses issues such as diabetes, ADHD, Post Traumatic Stress Disorder, foster care, women's health, firearm safety and injury prevention, sun safety and skin cancer prevention, human trafficking, terrorism and homeland security, eating disorders and obesity, seat belt use and traffic safety, and HIV/AIDS prevention. The organization has also launched an initiative to increase the public profile and interest in science, engineering and technology. EIC's web site is http://www.eiconline.org. The PRISM Awards web site is http://www.prismawards.com.
###