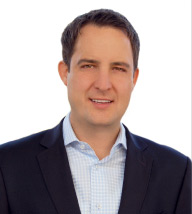 Our customers documents are securely stored local in the UK and European Union.
Orem, Utah (PRWEB) January 05, 2012
NetDocuments, a leading U.S.-based cloud content management service provider, announced today that it is expanding its presence in the United Kingdom and Europe by establishing initial data centre operations in Harrogate and London. Matt Duncan, former Senior Sales Manager at NetDocuments in the U.S., was recently appointed as the NetDocuments General Manager EMEA.
"As we continue to grow, expansion into the UK and Europe is the next logical step for us," said Matt Duncan, General Manager, NetDocuments UK Ltd. "With many of our global law firms and corporate customers having offices in the UK and throughout Europe we needed closer proximity and to be in the same time zone to better service them. Our local presence and new UK-based data centres means UK and EU-based customers can now be serviced by a cloud, software-as-a-service application with the storage of their data remaining local within the UK and within the European Union.
In preparation of opening a local office, NetDocuments has spent the past year establishing two, fully redundant data centres to offer local EU presence for the entire NetDocuments content management service. This effort was done in partnership with InTechnology (http://www.intechnology.co.uk), one of the UK's leading infrastructure service providers with 25 years' experience. The doors are now open with the NetDocuments UK hosted service available at https://eu.netdocuments.com. Businesses of all sizes can sign up for a 30 day trial account and begin benefiting from a robust content management application that has been in service since 1999 providing solutions to customers in over 128 countries worldwide.
One of the key markets NetDocuments services is the legal market. NetDocuments offers law firms, with their millions of documents, a single, globally-accessible platform for their documents, emails and records, thus eliminating the capital-intensive model of maintaining client and server software, hardware, databases and other system software scattered across offices. The NetDocuments service provides firms a very simple and secure way to collaborate and share with their clients.
Additionally, financial services, real estate, accounting, enterprise-level and small businesses from a variety of industries use the NetDocuments service for their document work. NetDocuments has been a Salesforce.com integration partner since 2006 with the most customizable and integrated solution for Salesforce customers who need a more sophisticated and scalable document management beyond what Salesforce offers or when using a standard file directory structure.
About NetDocuments
NetDocuments is a leading, cloud-computing content management and collaboration service. Organizations of all sizes can save tens to hundreds of thousands of dollars by eliminating the hardware, system and client software, and ongoing administration of a legacy client-server technology model. With the NetDocuments patented service simply "turned on," business professionals can immediately begin storing, managing and sharing documents throughout the world and on any Internet-connected service device. Founded in 1998 with worldwide headquarters in Orem, Utah, NetDocuments has customers in over 128 countries.
The NetDocuments UK Ltd office is located in Cambridge, England. For further questions regarding the UK office, contact Matt Duncan at +44 (0)2034 556770 or matt@netdocuments.com. For more information about the company and management, go to http://www.netdocuments.com. Follow NetDocuments on Twitter at @netdocuments. All product and company names herein may be trademarks of their registered owners.
###