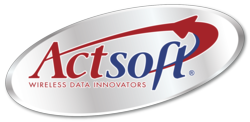 Tampa, Florida (PRWEB) January 04, 2012
Actsoft, Inc., prominent developer of Mobile Resource Management applications, announced the launch of Comet Fleet, a comprehensive fleet management solution. Comet Fleet combines the industry's most powerful GPS tracking devices with the reliability of Actsoft's Comet Suite, to provide unparalleled management of high-value assets and fleet vehicles.
"Comet Fleet transcends industry standards and meets the evolving needs of fleet management. Offering flexible and comprehensive functionality, Comet Fleet aligns well with our Wireless Carrier Partners' AVL and M2M strategic direction," said Kevin Thigpen.
Comet Fleet improves operational efficiency and overall productivity for organizations involved in transportation, shipping, distribution, law enforcement, government, school transportation, healthcare, and more. Regardless of size or industry, Comet Fleet is accurate, affordable, and highly functional. Features include:

Detailed maps show location, speed, idle, and stop time of fleet vehicles
Travel history for accurate payroll and billing
Geofence alerts to reduce theft and unauthorized use of high-value equipment
Detailed data collection from digital sensors for door open/closed, PTO for fuel usage tax
credits, etc.

Scheduled maintenance alerts to reduce unnecessary wear and tear
Comet Fleet as well as Actsoft's Comet Suite of mobile applications is available on all major wireless carriers. For more information on Comet Fleet, customers should visit http://www.actsoft.com or call 1-888-732-6638.
# # #