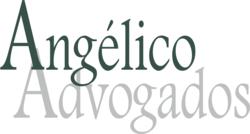 Greg is the perfect addition for the growth of our international practice.
São Paulo, Brazil (PRWEB) January 04, 2012
The Brazilian law firm Angélico Advogados recently announced the expansion of its international legal services team with the addition of an American lawyer, Gregory Barnett.
With the World Cup in 2014 and the Olympic Games in 2016, attention is turning to Brazil, a country that has thus far weathered the economic storm. And while US companies look for new business opportunities abroad, Brazilian law firms look to win them over with more client focused services.
By having an American lawyer who is fluent in English, is knowledgeable about issues under US law, and has experience working on cross-border transactions, law firms like Angélico Advogados are capable of better servicing their international clients. According to Barnett, "American clients in Brazil are seeking law firms that can advise on matters of both US and Brazilian law. They want attorneys who can speak their language, literally and figuratively."
What better way for a Brazilian law firm to help its US clients than by hiring an American lawyer. While some clients have specific US law questions, most just feel more comfortable knowing that a lawyer from the United States is involved. With the help of foreign lawyers like Barnett, Brazilian law firms are able to more adequately respond to the needs of their international clients.
For Angélico Advogados, Barnett's profile was key. Prior to joining Angélico Advogados, Barnett was a member of the global practice group at an international law firm in Miami, where he advised clients on cross-border business transactions in Latin America. Barnett has a Juris Doctor from Georgetown University Law Center in Washington, DC and a Master of Arts in International Law and the Settlement of Disputes from the Universidad para la Paz in Costa Rica.
"Greg is the perfect addition for the growth of our international practice," said Marcelo Angélico, founding partner of Angélico Advogados. "He is a talented lawyer with the experience and business sense that our foreign and domestic clients are seeking."
Together with his Brazilian colleagues, Barnett helps the firm's foreign clients better understand the Brazilian legal system and business culture. "Legal concepts are quite different here. For a US client it can be extremely confusing and frustrating." Whether starting a local business, acquiring an already existing company, or investing in the domestic market, Barnett and his team offer clients the advantage of working with a truly international law firm.
For more information about Angélico Advogados, visit http://www.angelicolaw.com.
###