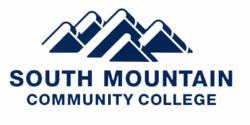 The sale of food boxes has become a tradition at SMCC. The community appreciates low-cost, high-quality food and our college employees and students enjoy volunteering in this program. -- Buddy Cheeks, SMCC Student Life Director
Phoenix, AZ (PRWEB) January 05, 2012
South Mountain Community College employees and students will once again help their neighbors this spring by selling high-quality food at discounted prices for the St. Mary's Westside Food Bank Alliance.
Food sales take place on the first Friday of each month, February through May. The schedule of monthly sales events is:
·February 3
·March 2
·April 6
·May 4
Distribution will be from 11 a.m. to 1 p.m., in front of the Performing Arts Center at SMCC, 7050 S. 24th St., Phoenix (just north of Baseline Rd.)
"The sale of food boxes has become a tradition at SMCC," said Buddy Cheeks, Student Life Director at SMCC. "The community appreciates low-cost, high-quality food and our college employees and students enjoy volunteering in this program."
Cheeks stressed that it is not a government program or a handout, and that anyone is welcome to purchase the food. St. Mary's Food Bank purchases the food at a reduced price from area grocers and passes the savings along to consumers. There is no paperwork, and all purchases must be in cash.
Participants may choose from a variety of items:
·$13 pantry box (may include soup, beans, canned fruits and vegetables, pasta and juice)
·Ground beef, one pound, $2.50
·Chicken fajita strips, one pound, $2.75
·Boneless skinless chicken breasts, one pound, $2.75
·Sirloin ball tip steak, one pound, $3.75
·Italian sausage, one pound, $3.00
·Boneless pork chops, 1.25 pounds, $4.50
Bonus items, such as potatoes, may be available at no cost.
For additional information about the food program, call (602) 305-5830.
South Mountain Community College is one of the 10 Maricopa Community Colleges.
###