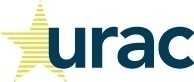 The Patient Protection and Affordable Care Act (PPACA) will dramatically affect consumer choices and insurance competition, increasing transparency and requiring enhanced reporting across health benefit plans.
Washington, DC (PRWEB) January 03, 2012
URAC, a leading health care accreditation, education and measurement organization, has released its revised Health Plan Accreditation program standards. The Health Plan Accreditation program includes performance measures that align with health care reform goals and the implementation of health insurance exchanges.
"The Patient Protection and Affordable Care Act (PPACA) will dramatically affect consumer choices and insurance competition, increasing transparency and requiring enhanced reporting across health benefit plans," said Alan P. Spielman, president and CEO of URAC.
Consistent with the Affordable Care Act, URAC's health plan revisions address the key requirements of PPACA Section 1311 to ensure network adequacy, appropriate utilization management, quality reporting and consumer protection. URAC's Health Plan Accreditation standards also recognize existing quality improvement activities that health plans have implemented as part of their ongoing efforts to improve quality and reduce costs.
URAC's Health Plan Accreditation program incorporates new measures and standards domains that meet the increasing focus on quality care and reporting. These areas include:

Medication adherence and safety;
Care coordination;
Access to specialists and primary care providers;
Preventable hospital admissions;
Effectiveness of care for chronic conditions;
Patient centeredness and engagement;
Care delivery management and operations; and
Call center performance.
"Providing measurement and accountability is important to vendors, consumers and purchasers alike," said Marybeth Farquhar, PhD, MSN, RN, URAC Vice President of Research and Measurement. "Ultimately, these performance measures will allow purchasers to objectively evaluate health plans in terms of patient safety, efficiency and effectiveness of care and select plans with the assurance that their members will be provided a high level of service and quality."
URAC accreditation effectively meets the increased regulatory focus on quality care and demonstrates that a health plan has made a clear commitment to quality and continuous improvement. URAC plans to add a "Health Exchange Addendum" set of standards to its Health Plan Accreditation program which will incorporate final regulations anticipated in early 2012. The combination of Health Plan and the Addendum will allow health plans to apply for accreditation for Health Insurance Exchanges.
Meeting Consumers' Needs in the Changing Health Care Environment
URAC's Health Plan Accreditation program empowers consumers to make informed decisions regarding their access to care. Through increased information and care coordination, they will be able to more safely navigating the health care system.
With the increased focus on accountable care, there is special recognition for plans promoting the patient-centered health care home (PCHCH) within their network of providers. Consumers now can better differentiate the quality of care within the provider network. Care coordination and an integrated focus on wellness assure consumers that patient care is central to provider systems. URAC's Health Plan Accreditation standards ensure transparency of performance incentives to both consumers and providers.
"URAC accreditation under these new standards will help health plans comply with the Mental Health Parity Act under the Department of Labor and the Department of Health and Human Services, while also reducing liability and improving service," said Steven R. Daviss, MD, Chairman of the Department of Psychiatry at University of Maryland Baltimore Washington Medical Center, Clinical Assistant Professor at University of Maryland School of Medicine and member of the URAC Health Standards Committee. "The American Psychiatric Association supports the inclusion of standards addressing mental health parity in the health plan accreditation process."
URAC's Health Plan Accreditation offers a flexible approach to measurement by providing an equivalency waiver for select mandatory measures on which an organization may be reporting. This approach saves time and money for organizations and makes the measures more consistent across the industry. In addition, reporting requirements for the Consumer Assessment of Health Care Providers and System (CAHPS) Survey under URAC's revised Health Plan Accreditation assures industry-wide evaluation of consumer satisfaction.
A number of organizations have already begun working toward URAC Health Plan Accreditation version 7.0. These early-adopting organizations include Colorado Access, FirstCarolinaCare Insurance Company, Health Choice Arizona, Inc., Physicians Health Plan of Northern Indiana, Inc., and DAKOTACARE.
For more information about these revised standards please contact business.development(at)urac(dot)org or go to http://www.urac.org.
About URAC
URAC, an independent, nonprofit organization, is well-known as a leader in promoting health care quality through its accreditation, education and measurement programs. URAC offers a wide range of quality benchmarking programs and services that keep pace with the rapid changes in the health care system and provide a symbol of excellence for organizations to validate their commitment to quality and accountability. Through its broad-based governance structure and an inclusive standards development process, URAC ensures that all stakeholders are represented in establishing meaningful quality measures for the entire health care industry. For more information, visit http://www.urac.org.
###