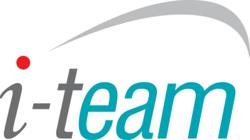 Webinar attendees will learn how to avoid the costly speed bumps and potholes suffered by many companies who are in the midst of digital signage pilots and rollouts.
Westford MA (PRWEB) January 04, 2012
iTeam, Inc. today announced that William Kazman, Founder and CEO, will present a webinar entitled "Logistics Issues that can Scuttle any Digital Signage Installation Project' on Thursday, January 19, 2012, at 8:00 AM PST/11:00 AM EST. Mr. Kazman will share the valuable learning gained from installing thousands of digital signage systems across a wide spectrum of environments including corporate, retail, hospitality, healthcare, finance, transportation, entertainment and restaurants. Participants will learn to identify and manage the risks and costs associated with multi-site digital signage installations. Learn more at http://www.iteam.com/webinar.
The digital signage market is forecasted to grow by 40% by 2013 as companies find that digital signage is a valuable tool for directly interacting with customers and employees. Once a company has committed to the value of digital signage, one of their key considerations is the best method for deploying signage company-wide. Multi-site installations are complex from many perspectives, and it is important to be aware of the logistics issues that can drive up costs and seriously delay project completion.
"During the webinar, I'll be discussing the costly speed bumps and potholes suffered by many companies who are in the midst of digital signage pilots and rollouts, and share some of my experiences as to how you may avoid them." said Kazman. "The key is to manage risk by choosing an installation approach that uses available resources appropriately and wisely."
Mr. Kazman will discuss the variety of decisions that must be addressed, including different approaches to managing a digital signage rollout, risks that are commonly overlooked and how to manage them, site surveys and installation preparation, display placement, mounting options, toolkit considerations, and other variables introduced by site differences. The presentation will be followed by an open Question & Answer session.
For more information or to register for the Digital Signage Logistics webinar, please visit https://www2.gotomeeting.com/register/656048082 or email webinar(at)iteam(dot)com.
About iTeam
iTeam Inc. is a nationwide provider of packaged outsourcing of IT and AV installation services, delivering the best visibility and control, highest quality, and most predictable cost, all because of our unique approach called Service-as-a-Product™ (SaaP™). Leading distributors, direct marketers, OEMs, and solutions providers package SaaP with their technology-based offerings to ensure optimum value and a best-in-class customer experience. To learn more, visit http://www.iteam.com.
###