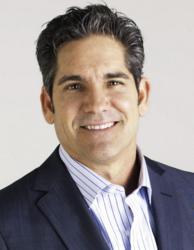 Los Angeles, California (PRWEB) January 03, 2012
International sales expert Grant Cardone video recorded his shopping experience at a Sears department store in North Hollywood to better determine the reasons behind the company's ongoing problems. 
"I tailor customer experience programs for businesses to improve sales effectiveness and the first step is a mystery shop of the company to identify where opportunities exist," said Grant Cardone.  "I went to the North Hollywood Sears store to obtain first hand, the reality of the customer experience provided at that location."
"We shopped over 500 retail operations in 2011 and we never do this exercise to make a company look bad but to uncover what management might be missing," said Scott Morgan, President of the Cardone Group.  
"Despite suggestions that Sears' problems are the result of a weak economy and stiff competition, that doesn't explain why companies like Starbucks, Whole Foods, Nordstroms and most of the auto industry have been able to sail through the same economic headwinds that Sears has been unable to successfully navigate," states Cardone.
Since 2005 Sears has been through four CEOs and will close as many as 120 stores.* Shares of the company's stock were walloped Tuesday, when the initial announcement was made, closing down 27% for the day. On Friday, the final trading day of 2011, the stock fell another 2% to $32.32, and the shares are nearly 85% below an April 2007 high of $195.18 a share.**
"I roamed the aisles trying on clothing, moving equipment around and went from department to department without even being acknowledged," said Cardone. "Based on this in-store experience, I have identified simple and easy to implement recommendations that will turn around Sears' sales slide."   
To watch the video, please click on the following link: "Retail Expert Exposes Why Sears is Failing!"
Grant Cardone
Grant Cardone is the New York Times bestselling author of If You're Not First, You're Last, the ultimate guide for sales strategies to dominate your market and beat your competition as well as three other books, Sell to Survive, The 10X Rule and The Closer's Survival Guide. An international sales training expert, Cardone provides comprehensive programs for companies ranging from medium-sized enterprises to Fortune 500 corporations including Toyota, Kawasaki and Microsoft. Cardone has also consulted for organizations in the auto, direct marketing, financial, fitness, retail and telecommunications industries and is a motivational speaker recognized around the world.
 
Grant appears frequently on Fox News, Fox Business, CNBC, MSNBC, Bloomberg and NBC and predicted the downfall of Circuit City, Blockbuster and Borders. He is also executive producer and star of the reality TV show "Turnaround King." On the show, Grant enters failing companies and transforms their businesses into successful concerns.
For more information, visit http://www.grantcardone.com or http://www.cardoneuniversity.com

Bloomberg - Sears Chief Says Retail Turnaround Means Melding Tech With Store Upgrades
** USA Today - Sears, Kmart parent company details 80 store closings
# # #