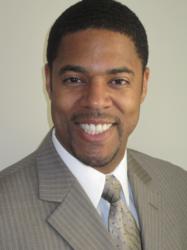 The firm anticipates growth in 2012 in Washington, D.C. and Derek is a fantastic addition.
Washington, D.C. (PRWEB) January 03, 2012
RatnerPrestia is pleased to announce the addition of Derek Richmond to its Washington, D.C. office as Counsel practicing in both intellectual property prosecution and litigation. Richmond is an experienced counselor in infringement, validity and state of the art studies. He routinely advises clients on how best to use intellectual property to develop and strengthen business. Through intellectual property enforcement and licensing negotiations, he has been instrumental in discouraging potential infringers from trespassing on clients' rights and has established appropriate and profitable licensing programs as a result. On Richmond's decision to join RatnerPrestia's Washington office, firm CEO Jonathan Spadt noted, "Derek is a fantastic addition to our growing firm. His positive energy and visible dedication, both to his clients and the growth of our business, is a testament to our culture of attracting new and exciting lawyers to expand what we do for our clients throughout the world."
Richmond earned his J.D. degree in 2000 from the National Law Center of the George Washington University and received his B.S degree in Mechanical Engineering with a concentration in Thermal Fluid Systems Design from Lawrence Technological University in 1997.
The firm anticipates growth in 2012 and continues to develop their Washington, D.C. office in an effort to make it easier for clients to access the firm's talent, and to provide a new home for the hiring of additional lawyers to support the businesses the firm represents.
RatnerPrestia's practice is devoted exclusively to intellectual property law. With extensive and diverse legal, technical and corporate backgrounds, its professionals provide practical, cost-effective, business-oriented counseling to a wide range of international and domestic clients. It also represents clients in essentially all courts and patent and trademark offices. RatnerPrestia is a full service IP firm with a 30 year proven track record of success. For additional information, visit http://www.RatnerPrestia.com.
# # #