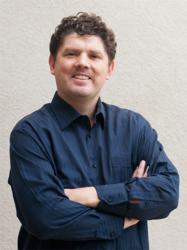 I invite all internet marketers to participate in this special fundraiser for Sophie
Orange County, CA (PRWEB) January 04, 2012
On September 1st, 2011, Sophie was officially diagnosed with a stage 4 bone cancer called Ewings Sarcoma. This particular type of cancer is extremely rare and is found in less than one in a million. A special group of internet marketers known as Marketers for a Cause are assisting the family in raising funds to help Sophie.
Sophie's family has experienced a significant lifestyle change in recent months. Both parents are no longer able to work, as Sophie needs constant care, and therefore there is a significant financial burden. In addition to her family having no income, her medical expenses are not fully covered.
Her treatment has many different disciplines, including chemotherapy, surgery, radiation, integrative medicine, diet, psychology, and acupuncture.
For the past few months, friends, family, and volunteers including some of the biggest names in the internet marketing industry have been fundraising to help Sophie and her family through these tough times. Internet marketing events including fundraiser parties and web telethons have helped raise over $18,000 for her, although much more is still needed.
For more information about Sophie's fundraisers, or to donate to this cause, visit http://www.nowsophie.com
About Sophie
Sophie is a beautiful, intelligent four-year-old girl who has recently been diagnosed with a life threatening illness known as Stage 4 Ewings Sarcoma. Both of Sophie's parents were self-employed and had to give up their jobs and in order to be with their daughter and provide her with the constant care she requires.
To donate to Sophie's cause, or to help fundraise for her medical and daily expenses, please visit http://www.nowsophie.com or http://www.marketersforacause.org/sophie.
For media inquiries, please contact J Michael Palka
###