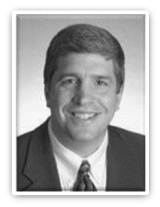 St. Paul, MN (PRWEB) January 11, 2012
API Outsourcing, Inc. (API) (http://www.apifao.com), a leading finance and accounting outsourcing (FAO) provider of state-of-the-art document management, accounts-payable processing solutions and billing, today announced that Randy Mueller has joined API Outsourcing as Vice President of Partner Sales.
"Randy's thirty plus years of experience working as a business advisor and management consultant for a number major organizations that includes IBM, Accenture, Deloitte Consulting, Tata Consultancy Services, and HCL Technologies will add breadth to API's expertise in the FAO outsourcing market," said Gary Halleen, President and CEO of API Outsourcing.
Randy is an industry thought leader and experienced in Finance & Accounting (F&A) systems (ERP) and tools, F&A processes including Record to Report (R2R), Procure to Pay (P2P), and Order to Cash (O2C), and F&A Outsourcing (FAO). Randy has sold, led, and advised numerous clients on FAO engagements involving numerous ERPs (multiple General Ledgers), Shared Services Center (SSC) development, and strategic sourcing. Randy has also authored several white papers on the FAO industry.
As Vice President of Partner Sales, Randy will be responsible for implementing API's organic growth strategy and sales by leveraging API's FAO technology platform through business partnerships including accounting, consulting, advisory, and technology firms specializing in Finance and Accounting Outsourcing (FAO). Randy will advise and consult to the business partners in applying a best practices framework in "people, process, and technology" and industry benchmarks for R2R, P2P, and O2C for mutual clients.
About API Outsourcing
API Outsourcing, Inc., is a leading onshore Finance and Accounting Outsourcing (FAO) provider of innovative state-of-the-art document management, accounts payable, accounts receivable and accounting services headquartered in St. Paul, MN. API is ranked as the #1 global accounts payable service provider in the Black Book of Outsourcing's State of the Global Finance and Accounting Outsourcing Industry published in December 2010. API transforms manual paper-dependent payables and billing processes through its imaging, bill delivery and workflow systems to minimize the labor intensive work associated with back-office processing and enable customers to focus on their core business. Outsourcing benefits include improved cash flow through improved DSO and controlled DPO. This combined with reduced processing costs, increased business intelligence and improved customer/vendor relationships provides the ultimate value proposition. API currently processes over one hundred million transactions annually, delivers world-class quality, provides exceptional customer satisfaction, utilizes Six Sigma practices and performs a SAS 70 Type II Audit annually. For more information, please call, (651) 675-2600 or visit http://www.apifao.com.
All trademarks are owned by their respective companies.
###