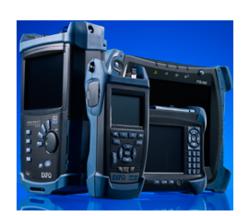 Efibertools.com a leading supplier of fiber optic splicing, test and connectivity products
Phoenix, AZ (PRWEB) January 05, 2012
Efibertools.com a leading supplier of fiber optic splicing, test and connectivity products, is pleased to announce the addition of EXFO optical test equipment to their product line. Exfo is well known in the industry and considered to manufacture some of the best optical test equipment.
Some popular Expo optical products include AXS-series, PON FTTx/MDU FTB-series, LAN/WAN Access, Ultra-long-Haul, Metro/Long Haug, CWDM OTDRs; FLS and ELS-series Light sources and VFL; FOT, AXS, ETS and FTB-series Optical Loss Test Sets; FIP Fiber Inspection Probe and much more
Contact eFiberTools for good pricing and service on EXFO fiber optic products.
ABOUT eFiberTools.com
eFiberTools offers great values in fiber optic tools and supplies and stocks a wide range of fusion splicers, OTDRs, optical test equipment, fiber optic cabling and connectivity, and other fiber optic products. Although selling mostly new equipment, eFiberTools offers a huge stock of new and refurbished fusion splicers from Inno, Fujikura, Fitel, Sumitomo, Emitor, Ilsintech, Vytran and others.
eFiberTools.com is known for great quality splicing consumables such as electrodes, cleaver blades, splice protection sleeves, and optical cleaning products all at fair and competitive prices. Electrodes are half the price as those sold by the splicer manufacturers. All consumables are fully guaranteed with your money back if you are not completely satisfied.
eFiberTools.com stocks fiber optic test equipment—brand-name and no-brand—such as OTDRs, optical power meters, light sources, loss test sets , fault locators , fiber identifiers, interferometers, talk sets, fiber inspection microscopes and much more. Also available are fiber optic networking products like media converters and switches, and have a large selection of fiber optic connectors, pigtails and other connectivity products.
If you are local stop by their Phoenix location at 329 W. Melinda Ln., Phoenix AZ 85027, M-F, from 7:30 am-4:00 pm. And visit their rebuilt ecommerce website at http://www.efibertools.com with new and interesting features being added weekly. Hundreds of new products being added.. Be sure to sign up for their mailing list to keep up to date on new products and specials. Contact eFiberTools at info(at)efibertools(dot)com.
Get more information on the Inno IFS-10 fusion splicer, the newest fusion splicer priced 40% less than the Fujikura FSM-60s. Visit the fiber optic blog FusionSplicers.org news and information on fusion splicers in fiber splicing.
###