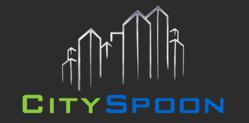 Las Vegas, NV (PRWEB) January 03, 2012
2012 has begun, and several new ideas and projects are in the works to position CitySpoon.com as a market leader in the online coupon industry. Continuing with the already successful model that began in 2011, CitySpoon's technology team is hard at work to improve the user interface of the already simple to use vendor and Spooner (CitySpoon user) portions of the site. In addition the same technology team is in development of a variety of new tools that will enhance the Spooner experience to a level currently unheard of in the online coupon world. At the same time the marketing and sales teams at CitySpoon are planning big events and promotions that are already increasing the amount of Spooners and vendors using CitySpoon.com every day.
2011 saw great things for CitySpoon, encompassing the very beginning and quick expansions of CitySpoon.com. Since its inception CitySpoon has added hundreds of local vendors to its database. This, combined with the thousands of national coupons available in the coupons section has given limitless savings opportunities to the Spooner community. That same community has also grown significantly since CitySpoon's early days, expanding through the sites core user group as well as a variety of social media outlets that CitySpoon uses every day to reach Spooners and attract new vendors. CitySpoon currently reaches several thousand individuals every day and plans on increasing that reach throughout 2012.
While CitySpoon is rapidly expanding in popularity, the technological offerings of CitySpoon.com are quickly increasing as well. Planned for early 2012 is a revamp to several areas that vendors and Spooners use every day. Vendors currently using CitySpoon will soon see a new look to their vendor home page, offering Spooners access to daily deals, upcoming events, past Spooner reviews, driving directions and much more all in one easy to find location. With just a few simple clicks Spooners will soon be able to see all of the relevant information necessary to drive traffic to local businesses in a fast, efficient, very user friendly manner.
Spooners can also look forward to a new level of involvement in the CitySpoon community. Currently Spooners have access to the thousands of coupons listed on CitySpoon.com, and that number is increasing every day to ensure that Spooners always have a new place to save money and live better. Coming soon, Spooners will be able to increase awareness about some of their own favorite deals that may not be listed on CitySpoon, letting the entire Spooner-verse know the best places to save money. This additional level of involvement will entail various levels of interaction that will allow Spooners to communicate with one another, discuss local discounts and hot spots and even interact with the many great local businesses that are advertising on CitySpoon.com.
As 2012 begins CitySpoon and its team are excited for the many upcoming milestones that will put CitySpoon into a competitive position in the exhilarating world of online coupons. Adding social media initiatives, technological advances and a slew of new businesses offering discounts to CitySpoon members, CitySpoon.com is prepared for a strong year with expanded growth and increasing popularity. Be sure to register now at CitySpoon.com for the hottest deals and events!
About CitySpoon:
CitySpoon, launched Summer 2011, serves as a local guide for living bigger, better, and smarter by providing in-the-know recommendations, candid user reviews and expert advice for businesses and events in CitySpoon communities.
CitySpoon was created as a multi-platform resource for people to save money and help businesses grow. The site offers discounts on national products consumers already know and love while providing local businesses with an affordable avenue to market their current promotions.
CitySpoon members are enthusiastic about life and the driving force behind the company. Together with a private network of local and national businesses, CitySpoon offers fun, affordable experiences. CitySpoon keeps "Spooners" connected to the most popular and unique places and products.
For more information please visit http://cityspoon.com.
Follow CitySpoon on Twitter: @CitySpoon
"Like" CitySpoon on Facebook: facebook.com/cityspoon
# # #