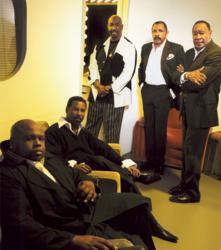 "By hosting this event in a city that has experienced the transformational benefits of school choice, we showcase the success of hardworking students, parents, teachers, and community activists in New Orleans" - Andrew Campanella
New Orleans, Louisiana (PRWEB) January 04, 2012
Organizers of National School Choice Week today announced that New Orleans, Louisiana has been selected as the host city for the Week's official kickoff celebration.
The event will bring together thousands of students, parents, teachers and community activists from Louisiana and across the country and will take place on January 21, 2012 at the Lakefront Arena at the University of New Orleans. The Temptations and Ellis Marsalis will perform.
National School Choice Week (January 22-28, 2012) shines a spotlight on the need for effective education options for all children. In 2011, hundreds of organizations planned more than 200 events—reaching more than 34 million Americans via positive news coverage—focusing on the need for, and effectiveness of, various forms of educational choice. According to the Week's organizers, New Orleans was selected to host the 2012 kickoff party because it provides a multitude of educational options for parents, children, and teachers.
"By hosting this event in a city that has experienced the transformational benefits of school choice, we showcase the success of hardworking students, parents, teachers, and community activists in New Orleans, who work every day to create thousands of school choice success stories," said Andrew Campanella, vice president of public affairs for National School Choice Week. "At the same time, we will shine a bright national spotlight on the need to provide students in every city and state with access to schools that help them reach their fullest potential. New Orleans truly the perfect place to show America that school choice is possible, and it's effective."
New Orleans is widely considered a city with a wealth of quality schooling options for children. Parents can select from public schools, public charter schools, virtual schools, private and parochial schools, and homeschooling. As a result of reforms in New Orleans, student achievement and attainment has increased and parental satisfaction with education options is overwhelming.
The National School Choice Week 2012 Kickoff in New Orleans will be held at the Lakefront Arena from 10:30 AM to 12:30 PM and will feature multiple performances by the legendary Temptations and by entertainer Ellis Marsalis, is free and open to school choice supporters. RSVPs are recommended at http://www.SchoolChoiceWeek.com. Additional speakers, celebrity guests, and activities will be announced in the next two weeks, organizers said.
For more information, visit http://www.SchoolChoiceWeek.com
###