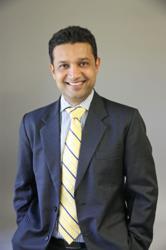 Bloomfield, CT (PRWEB) January 10, 2012
IAMERS, the International Association of Medical Equipment Remarketers and Servicers, is dedicated to enhancing a professional, secondary market by bringing together leading dealers, lessors, refurbishers and services committed to ethics and professionalism. Member companies represent a wide variety of medical specialties but are bound together by their commitment to IAMERS' written and enforceable Code of Ethics and Professionalism in the Diagnostic Imaging Industry. Imaging providers receive great benefits, while purchasing medical equipment from ethical secondary market vendors and the assurance of quality offered by IAMERS companies.
Other advancements for Soma Technology, Inc. in Diagnostic Imaging include two new offices for the company's India division, Soma Tech PVT, LTD (located in Kolkata and Guwahati), and a partnership with DUNLEE to distribute CT Tubes in India. Soma Technology, Inc.'s high-quality standards and IAMERS Code Of Ethics for the secondary medical equipment market are changing the face of the refurbished medical equipment industry to one that exemplifies quality and confidence.
In January 2012, IAMERS will host a reception at the 65th Annual Conference of Indian Radiological & Imaging Association (IRIA) in Hyderabad, India on Sunday, January 29, 2012 at 7:30 PM at Taj Krishna Hotel. Guests will have the opportunity to meet with Mr. Desai and other IAMERS members to network, discuss the benefits of membership with IAMERS, and learn more about the benefits of purchasing medical equipment from IAMERS vendors.
For more information about IAMERS, please visit; http://www.iamers.org/index.php
###