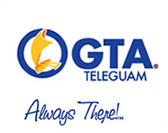 We're very excited to increase our international programming in recognition of the diversity of our community through this valued relationship with International Media Distribution
Centennial, CO (PRWEB) January 04, 2012
Guam viewers can now watch the leading Chinese (CCTV-4), Korean American (TVK) and Vietnamese language (SBTN) TV channels following the successful launch of the channels by GTA TeleGuam, provided by International Media Distribution.
"We're very excited to increase our international programming in recognition of the diversity of our community through this valued relationship with International Media Distribution," says Roland Certeza, Executive Vice President of Sales and Marketing at GTA. "With their help, GTA TeleGuam will continue to provide excellent programming to our valued customers."
SBTN is being offered as a premium channel with a special free preview for subscribers through the end of January, while CCTV-4 and TVK are available through existing cable packages. 
China Central Television (CCTV-4) is China's largest provider of cultural, news and entertainment programming. Its overseas channel, CCTV-4 was created to keep the 50 million+ Chinese living outside China informed of news from their homeland.
TVK (Television Korea) is a 24-hour Korean digital basic cable channel dedicated to serving Korean American communities throughout the United States. Its programming highlights include news, dramas, movies, sports, business, health, music, children's, game shows, entertainment and educational programming, all in Korean.
SBTN (Saigon Broadcasting Television Network) is the first nationally broadcast 24-hour Vietnamese channel in North America on cable offering programming to keep Vietnamese Americans connected with their culture and identity. It features news, talk shows, sports, children's programming, entertainment, variety, movies, culture and history.
The new channels can be found on GTA TeleGuam systems on the following channels: 
Network Channel Package
CCTV-4 207 Included with Essential Digital TV Tier
TVK 219 Included with Essential Digital TV Tier
SBTN 275 $14.99 per month as a Premium Channel
About GTA TeleGuam
GTA TeleGuam provides complete communications services on Guam. These include local and long-distance telephone service, wireless, DSL Internet access, advanced digital television, or IPTV, and carrier-class data circuits. The company also operates a data center on Guam for offering business data storage and managed wide area networking. Based in Tamuning, Guam, GTA TeleGuam is privately owned and locally managed. Funds served by Advantage Partners LLP, a Japan-based leading service provider to private equity funds investing in Japan and other global markets, provide financial backing to GTA TeleGuam. The company's website is http://www.gta.net and its phone number is 671-644-4482.
About International Media Distribution
International Media Distribution (IMD) has been a leading provider of in-language programming in the U.S. for over a decade. IMD represents over 30 TV channels including two SVOD services with content from a variety of international sources: Antenna Satellite (Greek), ART (Arabic), ATV (Cantonese), Bollywood Hits On Demand (Hindi with English subtitles), CCTV-4 (Chinese), CTI-Zhong Tian Channel (Chinese), Channel One Russia, Deutsche Welle (German), Filipino On Demand (Tagalog), Mediaset Italia (Italian), MYX (English), Phoenix InfoNews (Chinese), Phoenix North America Chinese Channel, Rai Italia (Italian), RTN (Russian), RTN Plus (Russian), SBTN (Vietnamese), STAR India GOLD (Hindi), STAR India NEWS (Hindi), STAR ONE (Hindi), STAR India PLUS (Hindi), TFC & TFC-E (Tagalog), Tele5 (Polish), TV Polonia, TVP Info (Polish), TV Asia (Hindi), TV JAPAN & TV JAPAN HD, TVK (Korean), TVK2 (Korean), TV5MONDE (French), VIJAY (Tamil). For more information, visit http://www.imediadistribution.com.
Contact: David Kaufer (for IMD)
David (at) KauferDMC (dot com)
425-275-8814
###