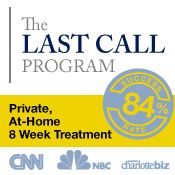 I did it...privately and without humiliating myself.
(PRWEB) January 06, 2012
For many people, the holiday season can be a time for overindulging. It is during the holidays that families and friends gather for large festive meals, while chocolates, sweets, and other unhealthy snacks are consumed on and off throughout the holiday season. Alcohol is also consumed in excess, and it may be during this time of year when individuals who have alcohol problems or suffer from alcohol dependency decide to cut back on in order to become healthy again. With all of these things to tempt people during the holidays, it is no wonder that so many are scolding themselves for overindulging in alcohol once the holidays are over. Many feel the need to do something about this as the end of the year approaches, and giving themselves a positive resolution for the new year seems to be a very popular solution.
Some people may decide to cut back on snack foods during the new year, or to give up smoking. Both of these things can help a person to achieve a healthier lifestyle, but for people with an alcohol problem, the solution is less obvious. For those wishing to fulfill their New Year's resolution and cut back on alcohol in the new year, The Last Call Program offers a flexible alternative to treating alcohol dependency that has been independently verified to be 4 times more effective than conventional forms of treatment. Furthermore, The Last Call Program not only helps to suppress cravings and restore chemical balance in the brain, but it helps promote a healthy lifestyle overall.
At the center of The Last Call Program is a proprietary compound called Sobrexa that works by specifically targeting the chemical imbalance in the brain when a person is addicted to alcohol. Over a period of 8 weeks, Sobrexa helps to completely suppress the urge to drink by reducing the effects of the neurotransmitter, glutamate, in the body.
Unlike with other forms of treatment, The Last Call Program can be undertaken privately, away from the prying eyes of work colleagues or friends. This at-home method may be preferred for those that do not feel comfortable attending group meetings or discussing their problems openly. Furthermore, Sobrexa works effectively on people with all levels of dependency; Last Call is not just for those who are on the fringe of "losing it all" before seeking help. Once the individual has undergone treatment for several weeks, which involves taking Sobrexa on a daily basis, along with a second compound called Kalmaro (this helps to take the edge off in certain social situations involving alcohol), and an exercise DVD to promote healthy living, they will be able to enjoy being around other people who are drinking alcohol, and not crave a drink themselves.
The Last Call Program offers an effective solution for people wishing to cut back on their drinking in the new year, and can help a person reduce cravings in a matter of weeks. This means that with the start of the year behind them, they can start to enjoy the rest of the year in a way that promotes good health and a positive outlook for the future.
###