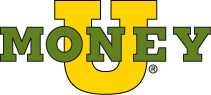 80% of learners flunk the Pretest, but 98% pass the Posttest: solid evidence that MoneyU learners learn a lot!
Rockville, MD (PRWEB) January 11, 2012
MoneyU, an award-winning financial game, announced today a new partnership with OnYourWay, a web platform exclusively for credit unions, to help improve the financial skills and well-being of their GenY members members. Credit unions can offer MoneyU cost-effectively to their young adult members and member-prospects in a variety of attractive packages
"Financially capable individuals are more likely to spend prudently and put more money in savings, retirement funds and other wealth-building accounts, and are more likely to use credit wisely," said Katherine Griffin, who founded MoneyU. "Young adults especially can have difficulty learning how to manage their finances, because too few schools and families really teach them. By offering this course, credit unions can help more of them make smarter decisions sooner."
"Credit unions have inherently more respectful relationships with their members-customers than banks do," said OnYourWay's Managing Partner Jared Cahill, "and we want to help young adults to establish relationships with financial institutions that are willing to invest in customers' longterm well-being."
MoneyU takes content that is relevant to college and high-school students and presents it in a dynamic medium to help young people become financially skilled. The self-paced, game-based course covers essential financial skills, such as understanding a cardholder agreement, comparing car loans, and creating a budget. With widgets and simulations, users develop skills in just six to eight hours that would take 30 hours in a traditional classroom
About OnYourWay
OnYourWay provides attractive, straightforward, just-in-time articles tailored to the needs and circumstances of young adults, branded exclusively and individually to credit unions in 37 states.
To learn about membership or other information about OnYourWay visit http://www.OnYourWayInfo.com or call 214-960-0761.
About MoneyU
MoneyU was developed by social venture Griffin Enterprises. The online game-based course in Personal Finance was designed especially for young adults 17 to 25, because that's when they begin to make financial decisions, which are too often significant mistakes with lasting consequences. 12,000 learners have graduated MoneyU, in colleges, high schools, homes and the workplace in 35 states. Just months after its debut, MoneyU won critical acclaim from Tech&Learning as one of the "Best Education Offerings" of the year. MoneyU's results have been independently evaluated by Assessment expert Dr. Jack Naglieri, finding that MoneyU is significantly effective.
To learn more about MoneyU, visit: http://www.moneyu.com.
###