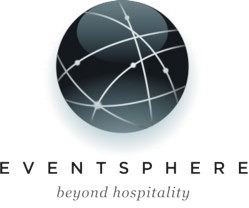 "EventSphere was a natural choice for our 2012 Expo given their location in Atlanta and deep familiarity with the hotel community there," says NPGA Director of Convention & Meetings, Jennifer Tomb
Atlanta, Georgia (PRWEB) January 05, 2012
The National Propane Gas Association (NPGA) has selected EventSphere as their official housing provider for the 2012 Southeastern Convention & International Propane Expo. "EventSphere was a natural choice for our 2012 Expo given their location in Atlanta and deep familiarity with the hotel community there," says NPGA Director of Convention & Meetings, Jennifer Tomb. "We were also pleased to hear that EventSphere's services come highly recommended by the Atlanta Convention & Visitors Bureau based on their working relationships with the Atlanta hotel community."
A major shift in housing registration will take effect under EventSphere's guidance with NPGA attendees and exhibitors utilizing their Passkey technology—the most recognized group reservation system in the housing industry. Instead of contacting hotels directly as in years past, participants will have direct access to online and toll-free phone assistance when making their hotel reservations. In addition to maximizing hotel blocks with the likes of the Marriott Marquis, Omni CNN Center, Embassy Suites, Hilton Garden Inn and the Westin Peachtree Plaza, EventSphere's impact on the housing registration system will perhaps most be felt in the top-notch level of customer service that they are renowned for in the industry. "We're excited to work with Jennifer and the National Propane Gas Association and show them what a difference a dedicated team can make with a knowledgeable and hands on housing services vendor," says EventSphere CEO, Todd Lambert.
Indeed, for the NPGA, choosing EventSphere as their dedicated housing provider will help to alleviate issues involving unauthorized third-party housing agencies who have contacted participants in the past and misrepresented themselves as an agent of NPGA. With EventSphere overseeing all housing services for NPGA, the entire process will receive the secure and reliable treatment NPGA participants deserve. Speaking to the predicted success of next year's event, Ms. Tomb remarked, "We look forward to providing our attendees and exhibitors with enhanced customer service and are confident EventSphere has the technology and know how to ensure a smooth housing experience."
About EventSphere
Headquartered in Atlanta, Georgia, EventSphere delivers a solution-driven and results-proven online housing platform generating both revenue and loyalty. Their boutique model offers clients in the meetings and events industry specialized services across five key areas—SITE SELECTION, EVENT MARKETING, PROGRAM MANAGEMENT, ONSITE FULFILLMENT and ATTRITION MANAGEMENT. With a collective wealth of industry experience totaling nearly 90 years, EventSphere is committed to operating as a dynamic housing company that maintains absolute integrity and ethical behavior, upholds a shared commitment to teamwork and treats clients with respect and honesty. To learn more, visit http://www.eventsphere.com.
About the National Propane Gas Association
The National Propane Gas Association (NPGA) is the national trade association of the propane industry. NPGA represents approximately 3,200 companies, including producers, wholesalers, transporters, and retailers of propane gas as well as the manufacturers and distributors of associated propane equipment and appliances. For more information about NPGA and the propane gas industry, visit http://www.npga.org.
About the Southeastern Convention and International Propane Expo
The NPGA Southeastern Convention & International Propane Expo is the largest propane-related tradeshow in North America with over 200 exhibitors and more than 2,500 participants. This annual event has grown beyond a regional tradeshow to become a global meeting place for the propane industry. For more information, visit http://www.PropaneExpo.com.
###