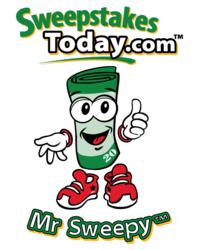 (PRWEB) January 06, 2012
Local automotive machinist, known to his friends as Glen, is the grand prize winner in the Advil Take Action stories, which was announced recently. The Colorado Springs resident won $25,000 and an all expense paid trip to New York, with a video he entered through SweepstakesToday.com (http://www.sweepstakestoday.com) about how he uses Advil to ease his pain. While in New York he will also have breakfast with Regis and Joy Philbin.
The video, called "Glen's Garage" is featured at the Advil site (http://www.takeactiontakeadvil.com/Gallery.aspx?v=654523DIIQ) and shows the Colorado Spring native machinist working on a multitude of fun and interesting projects in his home garage and explaining how he uses the popular pain killer to ease discomfort while staying active and healing from a back injury.
The winning video was actually chosen by popular vote from a series of entrants chosen by Advil based on how well they featured the product. Because of his free membership at Sweepstakes Today, Glen was able to alert other members there when it was time to vote for his video.
"This is my first win," Glen said when asked about other prizes. When informed that he was now a member of the prestigious 10K Club at Sweepstakes Today, he commented, "I am very happy and honored to be among such a lucky group."
He found the popular sweepstakes site through his mother who has been a member there since 2005. It was his mother who pointed out the video contest to her son, he explained.
###