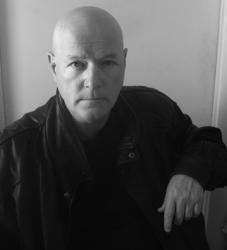 Walterville, OR (PRWEB) January 04, 2012
Author Ed Haslam will be appearing on "InfoWars Nightly News with Alex Jones," which will be broadcast to subscribers on Thursday, January 5, 2012. The show will then be released to the public the following day on their Official YouTube channel. Alex Jones' radio broadcast reaches 3 million people per day and videos on his YouTube often reach millions as well.
Ed Haslam is the author of Dr. Mary's Monkey: How the Unsolved Murder of a Doctor, a Secret Laboratory in New Orleans and Cancer-Causing Monkey Viruses are Linked to Lee Harvey Oswald, the JFK Assassination and Emerging Global Epidemics. "The book has intrigued the public and is a steady seller for TrineDay at Amazon and Barnes & Noble," states TrineDay publisher Kris Millegan, "People are spreading the news of this book mouth-to-mouth, while the mainstream sit on their hands and ignore Mr. Haslam's astounding revelations."
The 1964 murder of a nationally known cancer researcher sets the stage for this gripping exposé of medical professionals enmeshed in covert government operations over the course of three decades. Following a trail of police records, FBI files, cancer statistics, and medical journals, this revealing book presents evidence of a web of medical secret-keeping that began with the handling of evidence in the JFK assassination and continued apace, sweeping doctors into cover-ups of cancer outbreaks, contaminated polio vaccine, the arrival of the AIDS virus, and biological weapon research using infected monkeys.
Dr. Mary's Monkey is TrineDay's second highest selling title, with almost 40,000 copies sold.
Mr. Haslam is available for limited interviews, please contact:
Kris Millegan
Publisher
TrineDay
publisher(at)trineday(dot)net
1.800.556.2012
# # #