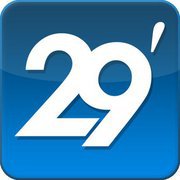 Our success enables us to provide jobs to the City of Irvine and the greater Orange County area
Irvine, California (PRWEB) January 05, 2012
Industry leading online marketing and local SEO service provider, 29 Prime, announced the creation of over 200 positions to support its recent expansion. The positions are located in its sales, customer service, technology and recruiting departments. Anyone interested in these positions can apply online by going to 29 Prime Jobs to apply.
The new staffing will support 29 Prime's continued growth in providing online marketing and advertising services to small businesses nationwide. 29 Prime helps a wide spectrum of businesses from local attorneys and accountants to plumbers and electricians.
"We are really excited about our growth prospects," said Tony Redman, 29 Prime COO. "Our success enables us to provide jobs to the City of Irvine and the greater Orange County area to help lower its unemployment rate from where it is at over 8%."
29 Prime provides extensive training and a comprehensive benefits package to all its positions. The jobs at 29 Prime are a great opportunity for people to learn new skills in the fast growing social media, mobile marketing and local search business segments. 29 Prime has a full suite of services that address all 3 areas known in the industry as Social, Mobile and Local advertising and marketing.
"While we are hiring from the community at large, we are making some targeted efforts to recruit returning veterans from Afghanistan and Iraq," said Redman, "We want to do what we can to help Veterans transition back into the workforce. It is our way of saying thanks for supporting America."
ABOUT 29 PRIME - 29 Prime ( http://www.29prime.com ) specializes in increasing small and medium-sized local businesses visibility on the Internet. The company guarantees front page placement on Google search or the service can be free after 60 days and also offers placement on Yahoo & Bing, as well as other value-added services, such as Video SEO, Coupons, Facebook, and Twitter. 29 Prime uses proprietary technology that makes it a leader in ensuring that clients remain on the front page week after week. Headquartered in Orange County, CA, the company has numerous sales offices located throughout the United States and abroad.
###