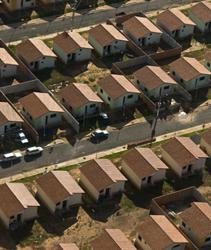 The right of freehold for foreign nationals on any land or property is currently incontrovertible, making any investment a very attractive proposition."
London, England (PRWEB) January 06, 2012
Housetech Developments is a Brazilian based housing development company based in the city of Rio de Janeiro. Owned by Brazilian property expert Waseem Saddique, Housetech Developments boasts a portfolio of luxury housing developments that would benefit property investors and homebuyers alike.
Housetech Developments is currently experiencing exponential growth as a result of the Brazilian Property Market's continued rise to prominence. According to a recent report released by the Global Property Guide, the Home's 'For Sale' market in Brazil is one of only a handful of growing markets in the world.
Waseem Saddique comments: "It is a relatively straightforward process at present for foreign property investors to purchase Brazilian property at low market prices. The right of freehold for foreign nationals on any land or property is currently incontrovertible, making any investment a very attractive proposition."
Further evidence contained in the Global Property Guide report identifies the Brazilian property market as an emerging market, with many property analysts predicting a continued upward trend in the near future.
The Global Property Guide report also highlights that, as it stands, property prices in Brazil are extremely low and in particular, places like Fortaleza and Ceara are seeing attractive and spacious condos situated on the beach selling for as little as $40,000 (US). However, property prices have gone up by at least 20% since 2010.
Furthermore, there is currently a housing shortage in Brazil, and for housing development companies such as Housetech Developments, this represents big business. With shrewd property investors looking to turn this to their advantage, they will be looking for ideal development projects to invest their money in.
With a mass market of locals ready to buy into a property on a development site, investors will be hoping that the continued upward trend of the Brazilian property market will strengthen and continue to grow with major events set to take place in the country over the next five years.
Notes for Editors
For further information about Housetech Developments visit http://www.housetechconstruction.com/
For further information on Waseem Saddique visit http://waseemsaddique.blogspot.com/