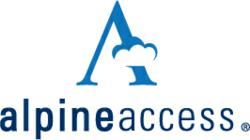 "We are pleased to be entering 2012 in a position to hire even more Americans," said Christopher M. Carrington, president and CEO of Alpine Access.
Denver, CO (PRWEB) January 04, 2012
Alpine Access®, the premier provider of virtual contact center solutions and services, announced today it will be hiring 150 new bilingual employees within the next three weeks. Hiring for these home-based, customer care professionals will be concentrated in Colorado, Florida, Illinois, New York and Texas, but applications will be accepted from across the country as well. New hires will work primarily with Spanish-speaking callers to answer questions and resolve financial or insurance-related issues.
Ideal candidates are self-starters desiring home-based employment. In addition to being people-oriented and able to build rapport with callers quickly, candidates must possess outstanding communication skills and be fluent in both English and Spanish. Hiring is focused on, but not limited to, the following cities:

Chicago, Illinois
Dallas, Texas
Denver, Colorado
Houston, Texas
Miami, Florida
New York City, New York
All positions are available immediately. To learn more about specific employment requirements or to apply for these home-based positions, please visit the Alpine Access website.
"We are pleased to be entering 2012 in a position to hire even more Americans," said Christopher M. Carrington, president and CEO of Alpine Access. "A typical contact center is limited to hiring within a 30 mile radius, which makes it nearly impossible to find 150 well-qualified, bilingual agents in 30 days. Alpine Access' virtual model, however, allows us to hire the best talent regardless of location and match them to a client's specific needs. It is our value and high quality service that has driven so many prestigious, brand-conscious companies to choose our virtual call center solution."
As the pioneer of the at-home call center model, Alpine Access has the ability to attract, hire and train people in a 100 percent virtual environment from across the U.S. With no geographical barriers, the company provides employees with a unique work/life balance that comes only from home-based employment. For example, Alpine Access provides employees with paid training, competitive wages, access to benefits, full or part-time shifts and the ability to select schedules that fit with their lifestyles.
About Alpine Access
Alpine Access is redefining the contact center industry through its virtual outsourcing services and solutions. Founded in 1998, Alpine Access powers the customer service and technical support operations of many leading international brands through approximately 5,000 work-at-home professionals across the U.S. and Canada. The company offers a robust suite of distributed workforce solutions and capabilities, including SaaS-based talent management platforms, security solutions in the cloud, and consulting services. Rated the #1 contact center and CRM outsourcer for client satisfaction by the Black Book of Outsourcing, Alpine Access' clients include respected Fortune 1000 companies in the financial services, communications, technology, healthcare, retail, travel and hospitality sectors. For more information, visit the Alpine Access website at http://www.alpineaccess.com or call 866.279.0585.
###