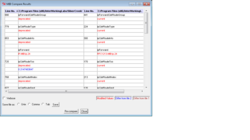 The new Customer Forum is awesome. I got a helpful solution to my problem right away.
Scotts Valley, CA (PRWEB) January 05, 2012
InterWorking Labs, the developer of SilverCreek, the authoritative SNMP Test Suite that improves the quality and operation of apps and devices in mobile, cloud, and wide area networks, today announced a new SilverCreek Customer Forum, new Help Desk, and a new software release, dramatically enhancing the SNMP tester experience.
SilverCreek Customer Forum
The new SilverCreek Customer Forum allows users of the popular SNMP Test Suite to share information, tips, and hints, not necessarily related to bugs or feature requests. In the Forum, users can help each other, especially in using SilverCreek in new ways.
Many SilverCreek users have requested a forum to learn "user-to-user" as they find this very helpful. Users like to have their questions answered in the way they were asked, according to the way they are using the product. Other users can help them do this.
SilverCreek users can register for the Forum. Users can establish their credibility and reputation by helping other users.
InterWorking Labs Help Desk
The new InterWorking Labs Help Desk is available to customers under contract to request new features and report bugs. InterWorking Labs provides technical support, patches, workarounds, and new features and functionality through new software releases. While InterWorking Labs has offered technical support since its inception, the new Help Desk offers many new capabilities:
-Bug reports and feature requests may be submitted via email or a web-based customer portal, according to each user's preference.
-Submissions are easy with no hassle.
-Submissions are secure with128-bit SSL data encryption.
-Searching capability allows users to find information from closed tickets.
-Users can check on status and history of bug or feature request submissions.
-Each member of a test team can submit bug reports; reports do not have to be funnelled through one individual
New SilverCreek Release
The new release features a new MIB Compare tool for semantically comparing two MIB files. This is extremely useful in the creation and testing of private MIBs. Unlike simple text file comparison tools, the new MIB Compare tool will report that the MIB files are semantically identical if only comments are modified or definitions are moved around.
A new feature "User-defined error status values" has been added that enables extended debugging for agents that implement custom error status values.
SilverCreek can now search all loaded agent capabilities to locate the appropriate agent capability statement when multiple agent capability MIBs are loaded.
In addition, many small bugs have been corrected and documentation updated.
The latest SilverCreek release is available now for all customers with annual maintenance agreements.
About InterWorking Labs
InterWorking Labs creates network emulation and protocol testing products to improve the quality and operation of apps and devices in mobile, cloud, and wide area networks. Developers, IT managers, and test engineers use our protocol testers to find and fix bugs. Our network simulators are used for pre-deployment testing, proof-of-concept demonstrations, and "what-if" scenarios. Our products include: SilverCreek, the SNMP Test Suite, the Maxwell Network Simulator and Protocol Tester, and Mini Maxwell, the portable Network Emulator.
###