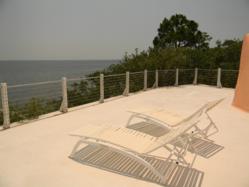 Everybody needs to relax and rejuvenate your inner core. Find a perfect place at Bayrock 1 on www.bobzio.com
Cape San Blas, Florida (PRWEB) January 05, 2012
Bobzio.com is proud to announce the launch of a website that is truly free for vacation home owners and service providers. Bobzio.com, a truly free option for vacation home owners, home swappers, area service providers and travelers to share travel ideas and stories. The site is owned and designed by travelers, vacation home owners and service providers. Bobzio.com puts more information that a vacation traveler wants into one website. When planning a trip or a vacation, http://www.Bobzio.com is a good place to start. There are sections for vacation home rentals directly from owners, a section for home swappers to connect, a section to find area services, and a blog containing travel ideas and suggestions.
Many people are interested in travel centered round activities or hobbies. Bobzio.com has a search section using activities. A personal favorite activity may be paragliding. The activity search feature will display homes with paragliding in the local area and providers who offer services and support for the activity. The user can find places to rent and people who can help with their favorite activity. This permits organizing a vacation centered on a theme or activity.
Bobzio.com also has a blog section about vacation adventures and ideas from other travelers. Everyone is encouraged to contribute. It is much better to get a story from a fellow traveler than reading a prepared promotion from a travel agent.
The best part of all these features is the cost. There is no cost! Bobzio.com can help with finding a vacation home rental, with organizing a home exchange, finding area service providers and provide local information and travel tips. As stated before this is all free, the only income generating feature on the site is a ranking system. This is for persons who want to be first in the search and display results. The feature offers more exposure so more eyeballs will view the higher ranked listings. Every user gets unlimited photos, can display video, use a reservation calendar, use of a special offer section, and a google mapping function.
Bobzio.com will be hosting a daily series entitled "Doing the Right Thing", which will publish stories of persons and businesses doing the right thing. Everyone is welcome to submit their story. Send your article to Bobzio.com of someone or business that is doing the right thing. Just go the contact option at the bottom of the home page. It is the goal of Bobzio.com to support those willing to stand up and do the right thing.
###