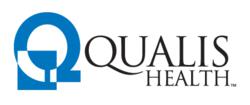 We are delighted that CMS has recognized Tina's past accomplishments and her great potential to make substantial contributions to improving healthcare.
Seattle, Washington (PRWEB) January 03, 2012
Today, Qualis Health announced that Tina Schwien, MN, MPH, Quality Improvement Consultant, has been selected for the Centers for Medicare & Medicaid Services' (CMS) Innovation Advisors Program.
The initiative, launched by the CMS Innovation Center in October 2011, will help health professionals deepen skills that will drive improvements to patient care and reduce costs.
"We are delighted that CMS has recognized Tina's past accomplishments and her great potential to make substantial contributions to improving healthcare," said Jonathan Sugarman, MD, MPH, President and CEO of Qualis Health. "Our organization is committed to supporting her efforts to engage patients and providers in order to achieve our goals for better care, better health and lower costs."
Ms. Schwien is one of 73 individuals from 27 States and the District of Columbia participating in the Innovation Advisors Program. After an initial orientation phase, Innovation Advisors will work with the CMS Innovation Center to test new models of care delivery in their own organizations and communities. They will also create partnerships to find new ideas that work and share them regionally and across the United States.
Ms. Schwien, a nurse with an extensive clinical and research background, has served as a bedside nurse, an analyst and a consultant with a number of private and public sector entities, including the Government Accountability Office. She has served as a quality improvement consultant at Qualis Health since 2010. She is a graduate of Whitman College, the Johns Hopkins University and the University of Washington.
Funding for this initiative was made possible by the Affordable Care Act.
"There has been an incredible groundswell of interest in becoming an Innovation Advisor. It's clear that doctors, hospitals and health care providers are enthusiastic about implementing the Affordable Care Act and strengthening our health care system," said CMS Acting Administrator Marilyn Tavenner.
The 73 individuals were selected from 920 applications through a competitive process, and include clinicians, allied health professionals, health administrators and others. By attending in-person meetings as well as remote sessions to expand their skills and applying what they learn, the Advisors will be able to deepen their knowledge in healthcare economics and finance, population health, systems analysis and operations research.
"We're looking to these Innovation Advisors to be our partners—we want them to discover and generate new ideas that will work and help us bring them to every corner of the United States," said CMS Innovation Center Director Rick Gilfillan, MD.
Among other duties, the Advisors will be expected to support the Innovation Center in testing new models of care delivery, to form partnerships with local organizations to drive delivery system reform and to improve their own health systems so their communities will have better health and better care at a lower cost.
Qualis Health will receive a stipend of up to $20,000. The stipend will be used to support Ms. Schwien's activities while serving as an Innovation Advisor.
More information about the Innovation Advisors Program, including a fact sheet and a list of participants and their affiliated organizations, can be found at: http://innovations.cms.gov/initiatives/innovation-advisors/index.html.
About Qualis Health
Qualis Health is one of the nation's leading healthcare quality improvement organizations. We bring value through a full spectrum of powerful, evidence-based healthcare assessment and improvement services. Drawing on our unique blend of healthcare information technology and clinical expertise, our public and private partnerships advance healthcare and improve health. Qualis Health is an independent, nonprofit organization, which enables us to deliver the greatest possible value to our clients and communities.
Qualis Health is headquartered in Seattle, Washington.
# # #